The Museums
FDA GRANDFATHER
Clause Petition

---
CANNABIS TINCTURE
SPECIFIC MEDICINE LABELS

---

Enclosed are copies of various labels from 1870 -to the- 1940's for (Specific Medicines) Cannabis Tincture. The labels for this product all seem to follow the changes in ownership of the Company itself. Please note that this company had the exclusive use of the (copy-protected) trade name... "Specific Medicines."



| | |
| --- | --- |
| DATE: | FIRM NAME: |
| 1870 | H.M. Merrell & Co. |
| 1877 | Merrell, Thorp, and Lloyd |
| 1884 | Thorp & Lloyd Brothers |
| 1885 | Lloyd Brothers Co. |
| 1924 | Lloyd Brothers Pharmacist, Inc |
TABLE A - Firm Name (Date) Changes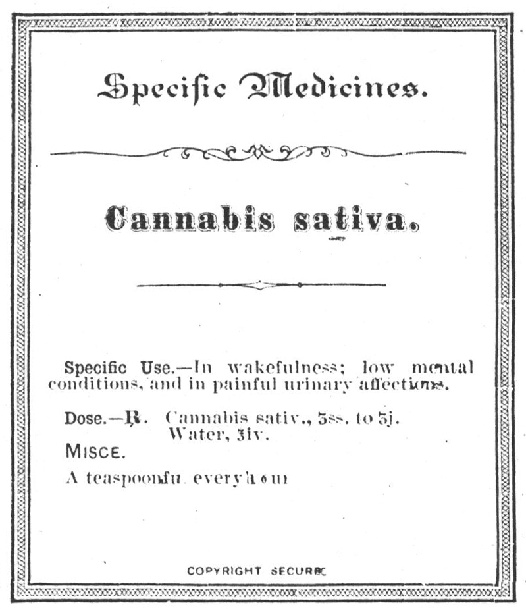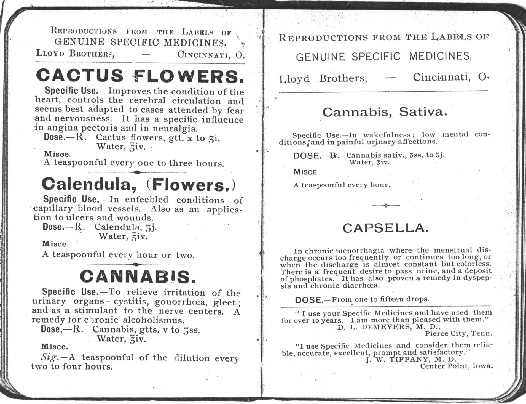 Label Era 1870-1883
A copy of the original (from product creation) label used by "H.M. Merrell & Co.," as well as, the "Merrell, Thorp & Lloyd" corporation before 1883.


Label Era 1884-1885
A "Thorp & Lloyd Brothers" label. Note that while it is not a picture of the Cannabis tincture in question, it does accurately represent EXACTLY what it would have looked like. Just replace the word Aconite with the word Cannabis. It should also be noted that the formulation of ALL "Specific Medicines" was well known at the time.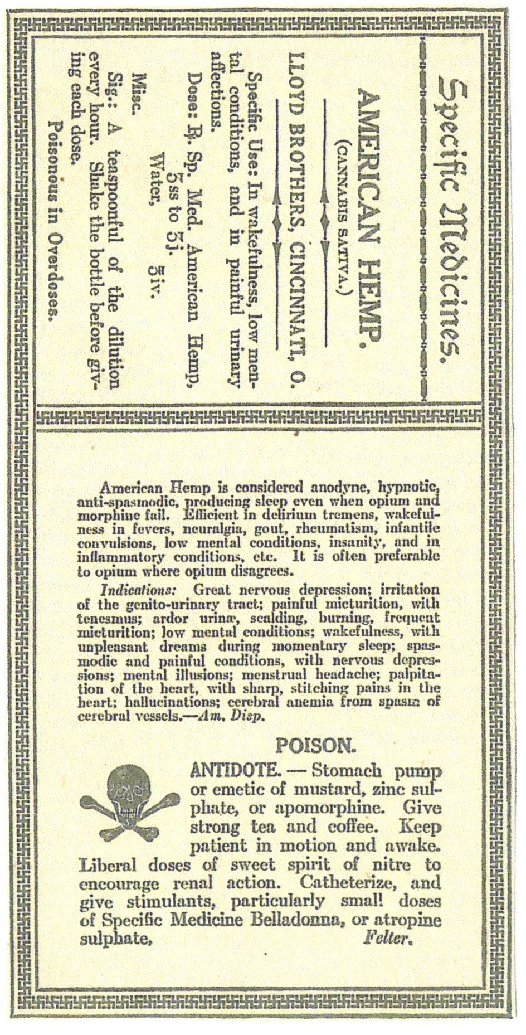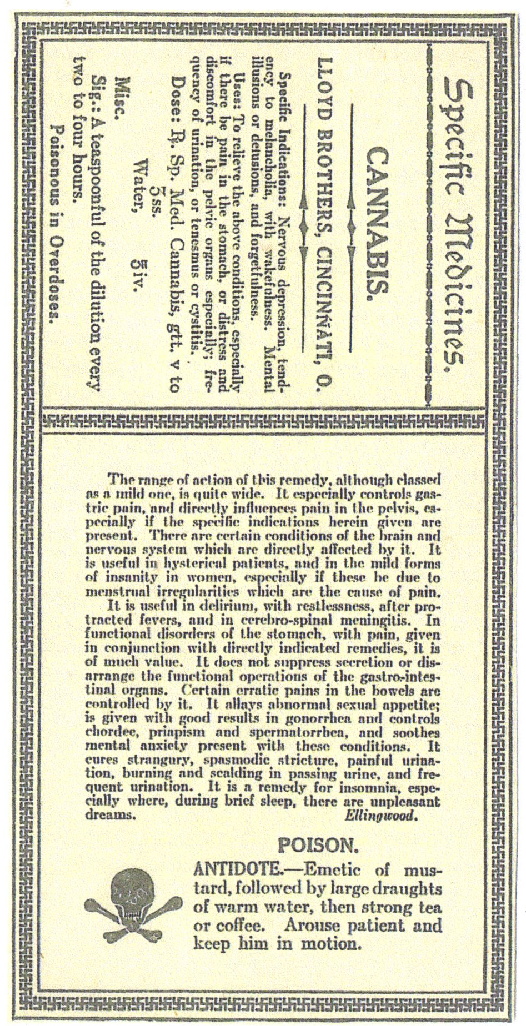 Labels Era 1886-1906
Both labels (above) came into use between 1886 (when the firm became known under that name) and Jan 1, 1907, when the pure food and drug act of 1906 went into effect. Note that no mention of alcohol is made.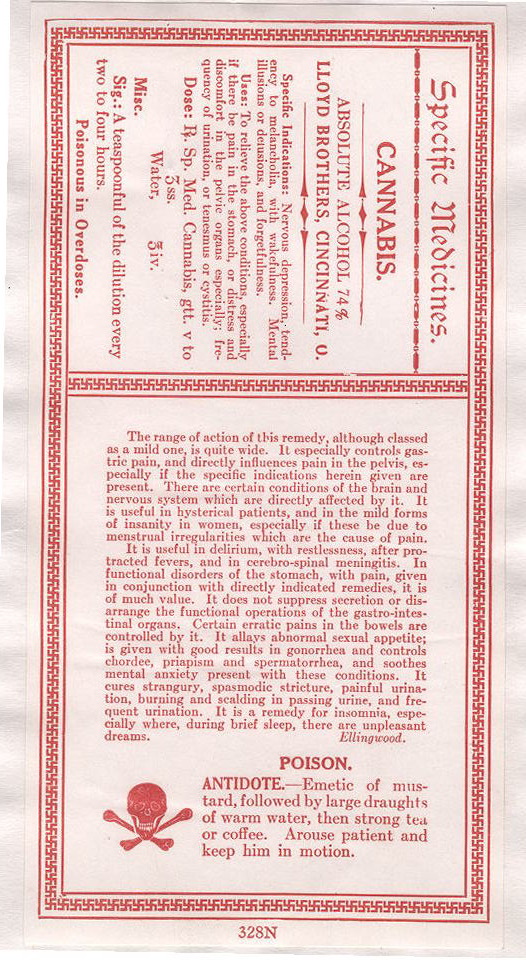 Label Era 1940's
A copy of the last label used between Jan 1, 1907 and Jan 1, 1942, when the product (mostly due to the Marihuana Tax Act) was taken off the market. Note that the label now, makes reference to its Alcohol [A] content, as required by the pure food and drug act.


---

FOOTNOTE:
[A]- As noted elsewhere, as with all tinctures to achive specific strength levels, the exact amount of alcohol would be varied a bit from batch to batch.


---

WANT TO KNOW MORE:
=====================
Due to space / download time considerations, only selected materials are displayed. If you would like to obtain more information, feel free to contact the museum. All our material is available (at cost) on CD-Rom format.
CONTACT PAGE


---
---