MEDICAL CANNABIS

ILLINOIS
HISTORICAL MEDICAL CANNABIS
BEFORE THE COMING OF THE ANTI-MEDICAL CANNABIS LAWS
---
---
Red Cross Chemical Works - 327 Elm St., Chicago, IL
[Maltos-Cannabis] [Source= Newspaper/Magazine Ad's]

Granted, it is questionable whether this product is a medicine or simply a health food. However, due to the nature of its advertisements; --- obviously toughing the health benefits, this museum is treating it as a medical product. But please be aware that there is some room for debate.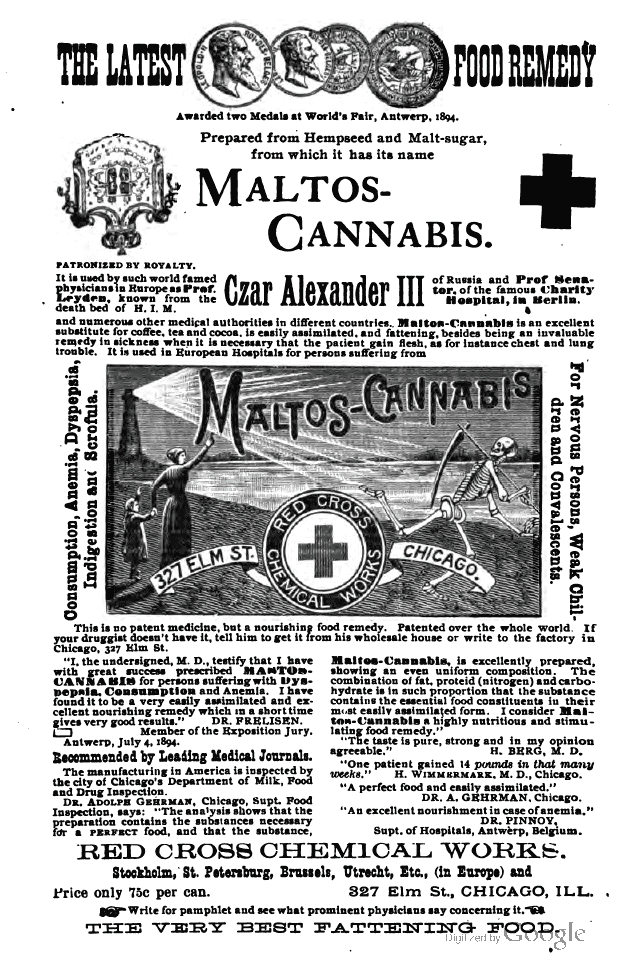 [ Medical Advance Journal - Jan 1895]
MEDICAL CANNABIS ILLINOIS
BACK
---




WANT TO KNOW MORE:
=====================
Due to space / download time considerations, only selected materials are displayed. If you would like to obtain more information, feel free to contact the museum. All our material is available (at cost) on CD-Rom format.
CONTACT PAGE


---