THE ANTIQUE CANNABIS BOOK
Chapter 4 - (2nd Edition)
Oklahoma
SICK (Medical Cannabis) HUMOR
IN OKLAHOMA:

ODD'S & END'S
From the Antique Andy's -- "Believe it or Nuts" --- Collection
---




#501
Antique Andy's - "Believe it or Nuts"


Today in Oklahoma City, if a sheriff's deputy catches you with Medical Marihuana, they put you in the county jail. But there was a time [before the Marihuana Tax Act], when you went to jail first, AND THEN (while there) the sheriff's deputy gave you the Medical Marihuana.

As strange as this sounds according to the public records, various prescriptions for Bromedia [a sedative that made use of Cannabis as one of it's key ingredients] were ordered by prescription no less then 15 times by county jail doctors, during the months of April, May and June of 1924 for use by county inmates.
April 1, 1924 ; April 5, 1924 [2 prescriptions that day] ; April 13, 1924 ; April 15, 1924 ; April 18, 1924 ; April 21, 1924 ; April 22, 1924 ; April 27, 1924 ; May 23, 1924 ; June 4, 1924 ; June 8, 1924 ; June 9, 1924 ; June 14, 1924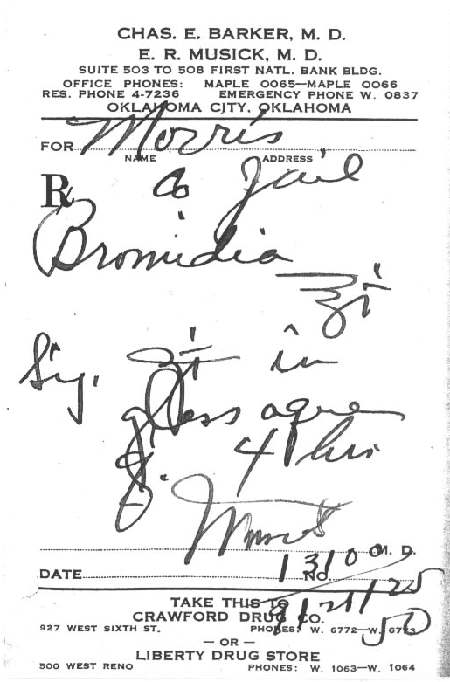 County Jail, Prescription for Bromidia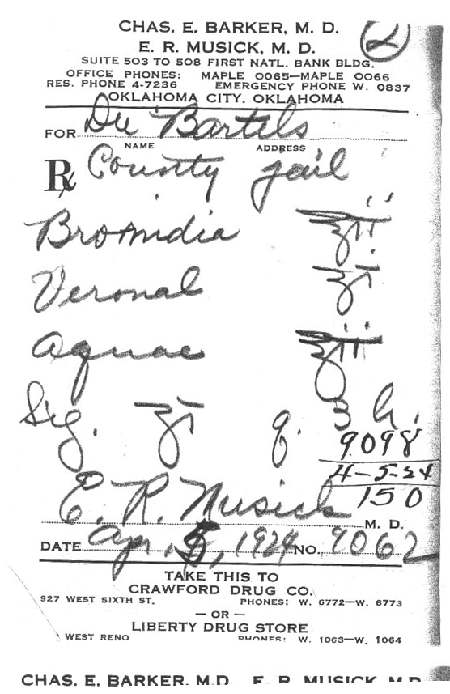 County Jail, Prescription for Bromidia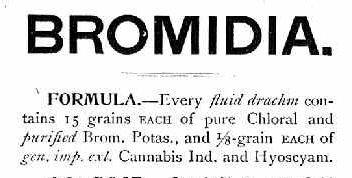 BROMIDIA




Believe it or Nuts.


Note, if anyone wants to see the documentation, feel free to ask, it consists of various written medical prescriptions for the county jail. [1]


---




#506
Antique Andy's - "Believe it or Nuts"


The State of Oklahoma sentenced a Medical Patient* to 93 years in prison for the use of Medical Marihuana? Which is another way of saying that, "Just because you're not paranoid doesn't mean they're not out to get you."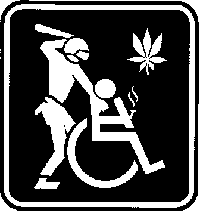 Believe it or Nuts.


* For more info on the subject, just Yahoo or Google the name "Will Foster", Oklahoma & Medical Marijuana.


---




#286
Antique Andy's - "Believe it or Nuts"


Prescriptions for Cannabis --- SORRY NO SUCH ANIMAL, not here in Oklahoma.

Or at least that's what ALL Oklahoma government run agencies, (public libraries, state archives, museums etc.), would have you believe. ---- Something which is quite odd given how easily old pre-1937 Cannabis medicines, etc., can be found in antique stories throughout the State. It's as if someone got in there and took them all out, leaving behind only prescriptions for compound medicines (i.g. Bromedia), which give no indication that Cannabis was one of the ingredients. But that's impossible ---- after all, would our government practice censorship? Or better yet, would the government lie to us?

Sorry, no prescriptions here
Believe it or Nuts.
---




#387
Antique Andy's - "Believe it or Nuts"


The biggest (sick) Ha, Ha of them all, can be found right, --on the "Official" flag of the State of Oklahoma. As impossible as this sounds, while spending millions on anti smoking crusades, its state flag preaches the very opposite.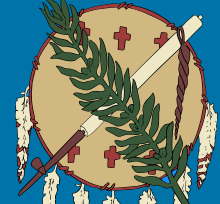 Part of the Oklahoma State Flag
And no that's not an opium pipe




Believe it or Nuts.


============
FOOTNOTES:
[1]- Original prescriptions located - Oklahoma University (Western Archives), Norman OK. - And no, most assuredly, none of the librarians were aware that Bromidia contained Cannabis as one of its ingredients - were that the case, the prescriptions would have been censored long ago - so let's be thankful for small favors.



---

WANT TO KNOW MORE:
=====================
Due to space / download time considerations, only selected materials are displayed. If you would like to obtain more information, feel free to contact the museum. All our material is available (at cost) on CD-Rom format.
CONTACT PAGE


---
---