CANNABIS AND GONORRHEA: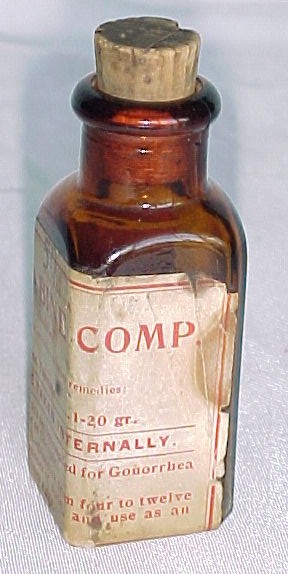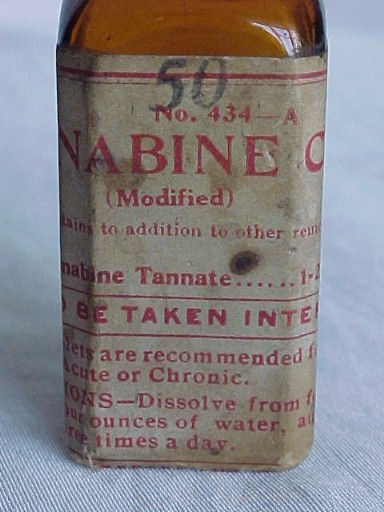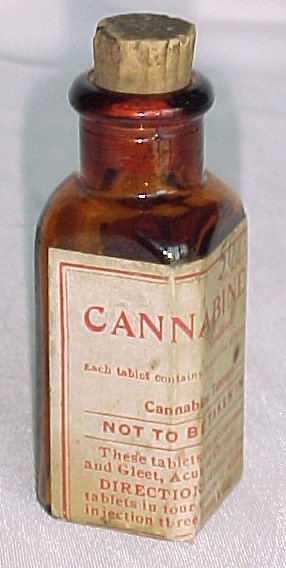 CANNABINE COMP..." Mfg. By Chicago Pharmacal Co. 5547 E. Ravenswood Ave. Chicago, U.S.A. As advertised in their 1935 sales/price booklet. For injection in Gonorrhea. Put up in ½-oz collapsible tubes with urethral pipe.
Per dozen, $5.00 Per pound bulk, $8.00 -- This is a squared deep amber 2 1/2" bottle. Label wrappes around 3 sides and says "Cannabine Comp.(Modified) Each Tablet Contains to Addition to Other Remedies, Cannabine Tannate....1-20 gr. Not To Be Taken Internally, These Tablets are Recommended for Gonorrhea and Gleet, Acute Or Chronic, Directions--Dissolve from four to twelve tablets in four ounces of water and use as an injection three times a day, Chicago Pharmacal Company."
Cannabine tannate is a substance prepared commercially by distilling hemp with steam to deprive it of its volatile oil. Cannabine Tannate is used as a Hypnotic in nervous insomnia, also in dysmenorrhoea and menorrhagia.
---



1920 Chicago Pharmacal Price & Product Catalog




WARNING:
-- Before the discovery of sulfur drugs and penicillin sexually transmitted diseases like gonorrhea were not curable only treatable. Cannabis among its other properties seemed to have been an effective treatment. The above bottle (different angles) was manufactured by the Chicago Pharmacal Company of Illinois---Note the over sized label, and please, please remember -- a treatment is not a cure. Do not use Cannabis in today's world as a treatment for Gonorrhea when you can obtain a cure.



---




WANT TO KNOW MORE:
Due to space / download time considerations, only selected materials are displayed. If you would like to obtain more information, feel free to contact the museum. All our material is available (at cost) on CD-Rom format.


---
---
---
---