POST 1937 CANNABIS MEDICINES
---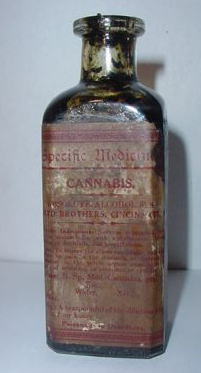 LLOYD BROTHERS CO.
Cannabis Tincture [1800-1942]


Contrary to popular belief, Cannabis was not outlawed outright in 1937.

This bottle of tincture Cannabis, sold by the Lloyd Brothers Co., from 1880 to 1941 is proof that NOT all pharmaceutical manufacturers stopped making/marketing Cannabis products in 1937.






Cannabis Tincture Subject to the Marihuana Tax Act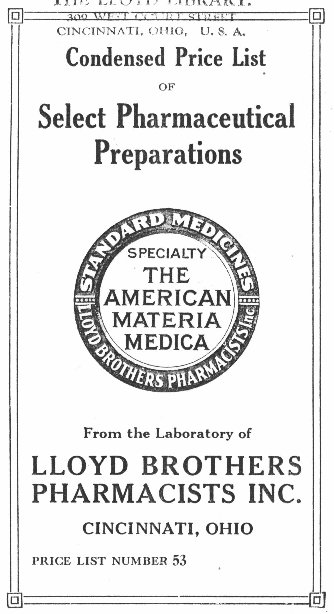 *Pure Food, Drug and cosmetic Act took effect [July 1938]
Lloyd Brothers - page 2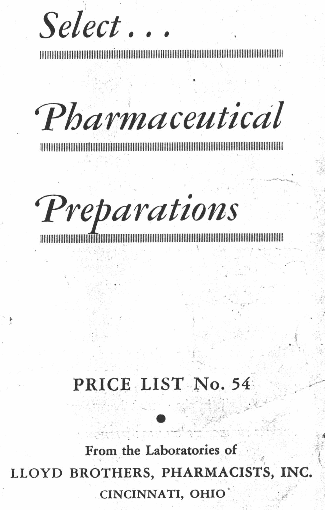 Lloyd Brothers catalog 1941 - pp 8
---

The M.T.A. [The Marihuana Tax Act]:
In 1937 (at the height of the depression) the federal government placed a special $1 an ounce tax on all medical cannabis products. Additionally, this tax, known as the M.T.A. [the Marihuana Tax Act] also placed some [how shall we call them] odious record keeping requirements. In the words of one newspaper article:
"All dealers must register with a collector of internal revenue," A.D. Stevenson, Narcotic Inspector in Columbus, said yesterday. . . . [However] Ralph White, past president of the Ohio State Pharmaceutical Association, said here that most retail druggists will not bother to get licenses " -- The Youngstown Vindicator Oct 1, 1937
And thus its rapid decline started. However, contrary to popular belief, at least technically, it wasn't until 1970 that Medical Cannabis was officially outlawed. And then only in the United States.


---
BULK CANNABIS:
As can be observed from notices in the American Druggist Blue Book [a pharmaceutical trade publication], Cannabis in both it's Bulk and Powdered forms was being sold to Druggists, well after the passage of the M.T.A.



American Druggist (Blue Book) 1938 pp60

American Druggist (Blue Book) 1939 pp51
---
Cannabinon Tablets:
As seen in the Elmer & Amend Co. [1939] price and product catalog, the price of a vial of Cannabinon tablets was 40 cents in 1939. However, it is unknown if the M.T.A. tax would be added later.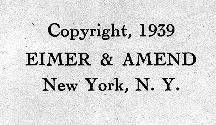 Cannabinon - Elmer & Amend - 1939 Catalog pg. 36
---
Using Tax Records to locate Cannabis Antiques:
It is interesting to note (with more than just a little irony here) that the M.T.A. and the paper-work that it generated can/is now being used by antique collectors to actually pin-point and locate Cannabis antiques.

As an example, tax records now show that in 1938 there were 40 manufacturers of Cannabis/Hemp products in the State of New Jersey alone.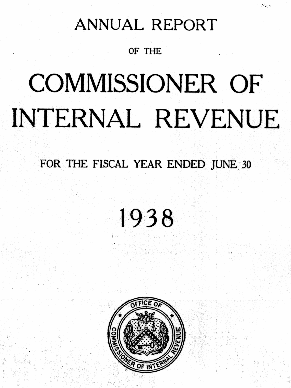 Marihuana Tax Act as per IRS Records
---




WANT TO KNOW MORE:
Due to space / download time considerations, only selected materials are displayed. If you would like to obtain more information, feel free to contact the museum. All our material is available (at cost) on CD-Rom format.


---
---
---
---