STORE DISPLAY SIGNS: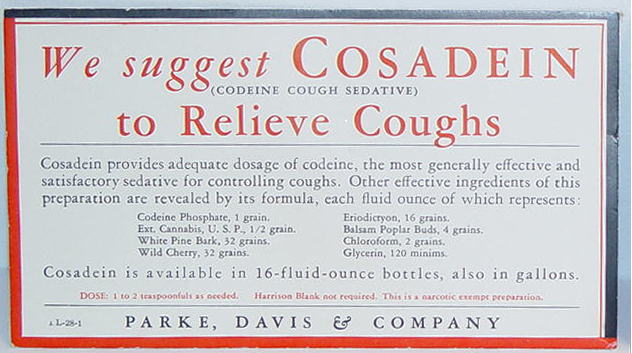 A Parke Davis Story Display sign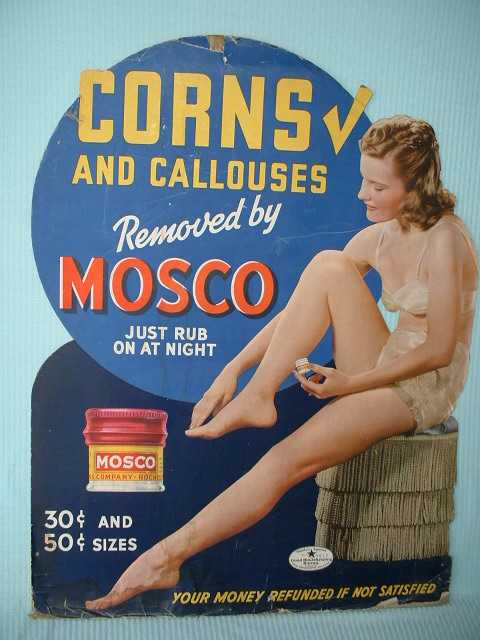 Drug Store Display Ad For MOSCO


STORE LOBBY DISPLAY AD'S:
Although hard to find, drugstore Lobby-cards as well as Cardboard Displays ad's are much sought after by medical antique collectors today.

Note however (as with all other advertisements), that while the pure food and drug act of 1906 required the products label to indicate whether-or-not Cannabis was an ingredient, it did not require the products advertisements to also do so. Thus, just from the Mosco Display above it is all but impossible to determine whether or not Cannabis was actually used by the Callous remover. However, judging from the prices [very high for a pre-1937 ad], it must be assumed that it did not.




---

WANT TO KNOW MORE:
Due to space / download time considerations, only selected materials are displayed. If you would like to obtain more information, feel free to contact the museum. All our material is available (at cost) on CD-Rom format.

---
---
---
---