BUSINESS TRADE CARDS:

TRADE CARDS:
Before the creation [invention] of the business card, there were trade cards, (think of them as a cross between a modern day business card and an advertising leaflet). Merchants and sales personnel would give them out to prospective clients or in general use them in the same way that we would use business cards in today's business environment. The one shown below is from the McNeil's Medicine Co.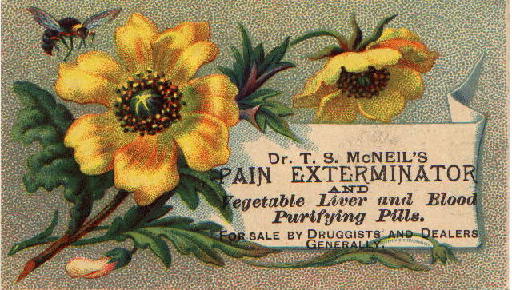 [Above/below] - a 19th century trade card (front and back) which or may not have belonged to the McNeil Co. (manufacture of Cannabis products) and is now a part of Johnson and Johnson. Its value is only about $5.00. While there are collectors for trade cards, no trade cards themselves have been found that display Cannabis ads.

Even those trade cards that come from companies that manufactured Cannabis products seem to carry no extra value.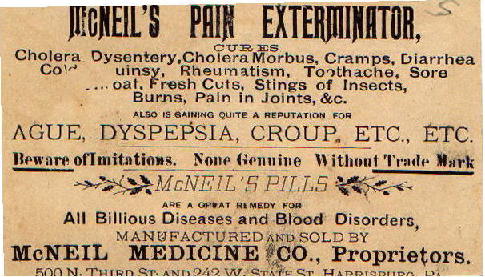 ---

WANT TO KNOW MORE:
Due to space / download time considerations, only selected materials are displayed. If you would like to obtain more information, feel free to contact the museum. All our material is available (at cost) on CD-Rom format.

---
---
---
---