WORLD WAR I
VICTORY AD'S:

CANNABIS AD'S AND WORLD WAR I:
During the First World War (for numerous reasons) Americans' easy access to imported botanical raw medicines was abruptly cut off. With its ability to import Cannabis Indica (Cannabis from Hindu-stan) abruptly curtailed, America was forced to turn to its domestically grown Cannabis Americana for its medical needs.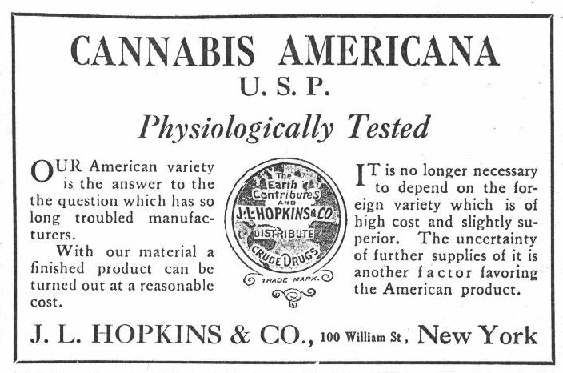 Oil Paint & Drug Reporter - Oct. 8, 1917


It should be remembered that at the time there was a general perception that Cannabis Indica was superior in quality to Cannabis Americana. Victory ads like the one above were made to reassure the public (as well as potential buyers) that their local "Home Grown Cannabis Americana" was every bit the equal of the previously imported Cannabis Indica.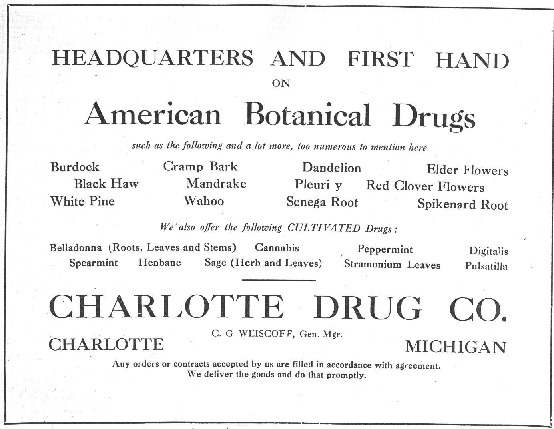 The Oil Paint & Drug Reporter - Oct. 10, 1917


In these ad's note that the emphases is on "Local American Grown" Botanical Drugs, as oppose to imported.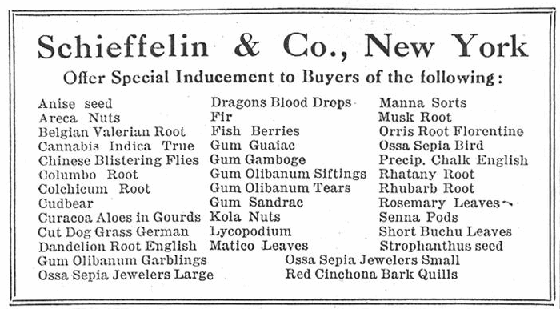 Oil Paint & Drug Reporter - Oct 22, 1917
---

WANT TO KNOW MORE:
Due to space / download time considerations, only selected materials are displayed. If you would like to obtain more information, feel free to contact the museum. All our material is available (at cost) on CD-Rom format.

---
---
---
---