THE TRAVELING MEDICINE SHOW: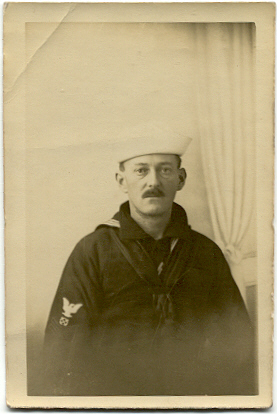 THE TRAVELING MEDICINE SHOW:
========================================

As can be seen from this exhibit of items (mostly leaflets/handouts for an upcoming show). Traveling medicine shows, (either Legitimate or Quack) were still common well into the 20th Century.

As Dennis Worthen of the American Pharmaceutical Association, once wrote:
"Physicians were few and far between, and their fees were frequently much higher than patients wished to pay. Moreover, the cures physicians offered-bloodletting, violent purging, and use of calomel-often were worse than the disease. Patent medicines, on the other hand, were easy to come by. They were available in every type of mercantile establishment, and they were sold almost at the patient's door by all kinds of traveling shows. Not only did consumers get their medications, they were also entertained in the bargain."
"TRAVELING MEDICINE SHOW
=========================

The following, taken almost word for word, from an auctioneers (offering these items for sale) write-up. One can only imagine what such a show would have looked like before the passage of the Pure Food & Drug Act, put an end to false claims.

This is a most unusual story! I have been able to track the history of a TRAVELING MEDICINE SHOW! It all began with Paul L. Ballard, who served in the Navy during World War I (see his Navy photo below). He was discharged in 1918, and joined the United States Department Of Agriculture's Bureau of Animal Industry in October 1918. By 1919, he was on the road with his very own MEDICINE SHOW! He was the MEDICINE MAN!


[For Sale]

Two original product labels-these are beautiful, and were never applied. Notice that one is for CANNABIS!

A packet of DA-KA-TA Nasal Wash, unopened!

A RARE, Original HANDBILL used to drum up business when the show arrived in town!

Two ORIGINAL coupons to handout to the good people of the small towns, directing them to the corner drugstore for some of the products. (Although he did sell the medicine himself, he probably 'saw the writing on the wall' about the future.)

A high-quality copy of Mr. Ballard's Navy photo (which he refers to on the back as, 'A Bum Picture of Myself!'

We even have his license to operate his medicine show in West Liberty, Ohio for one week in 1932! -- Yes, a high-quality copy of P. L. Ballard's license.
And, at no extra charge (I'm starting to sound like the MEDICINE MAN!), I'll throw in - etc. . .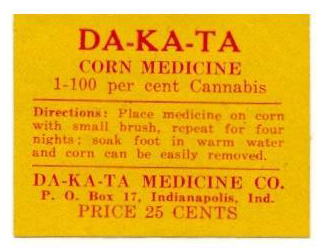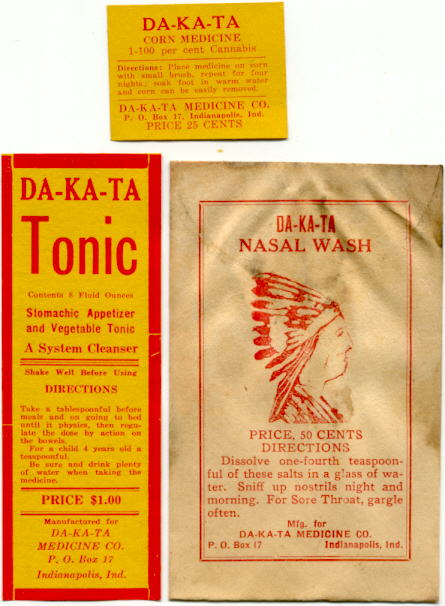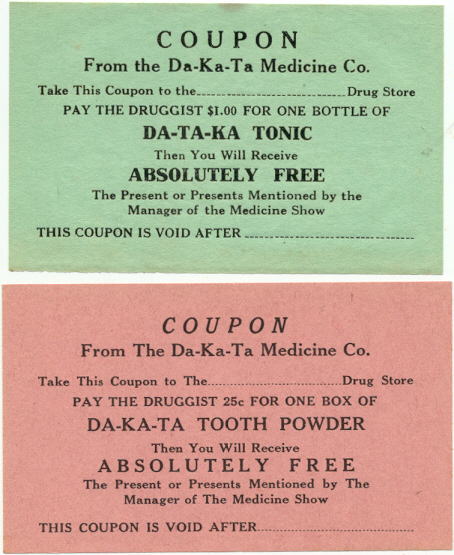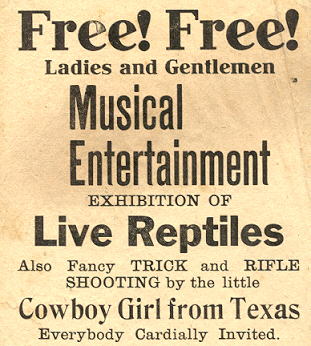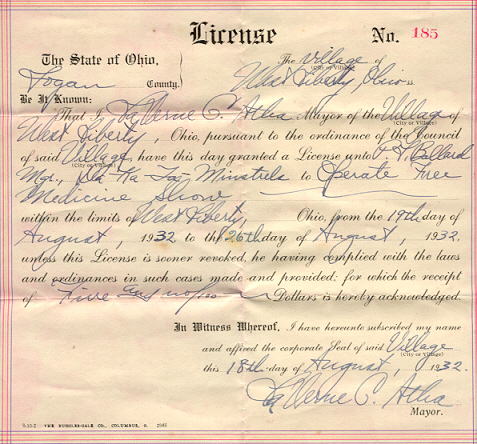 ---
---

BACK TO
CHAPTER 15