PISO'S CURE:
Sampling of Old Magazine/Newspaper Advertisements: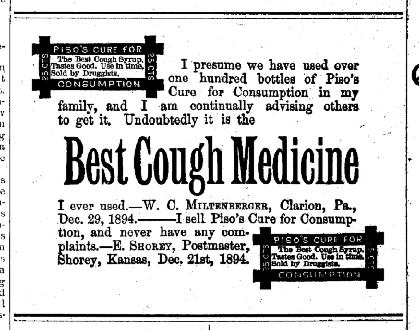 The Evening Democrat - Mar 2, 1895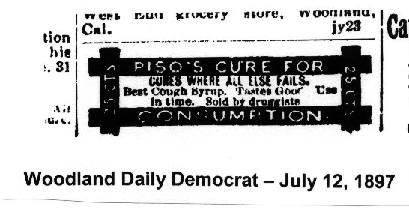 Woodland Daily Democrat -- July 12, 1897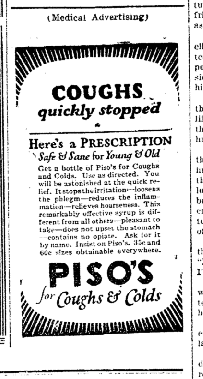 The Gettysburg times - Feb 8, 1923 pp3

The Great American Fraud - Book 1907

The Great American Fraud - book 1907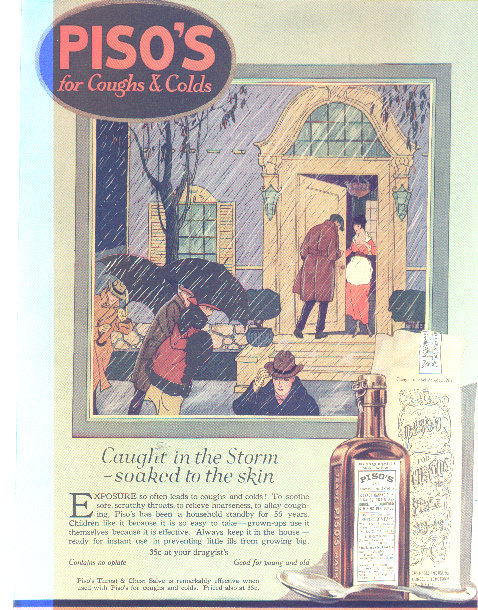 Piso's Magazine Ad
---

WANT TO KNOW MORE:
Due to space / download time considerations, only selected materials are displayed. If you would like to obtain more information, feel free to contact the museum. All our material is available (at cost) on CD-Rom format.


---
---
---
---