ANTIQUE MORPHINE CURE: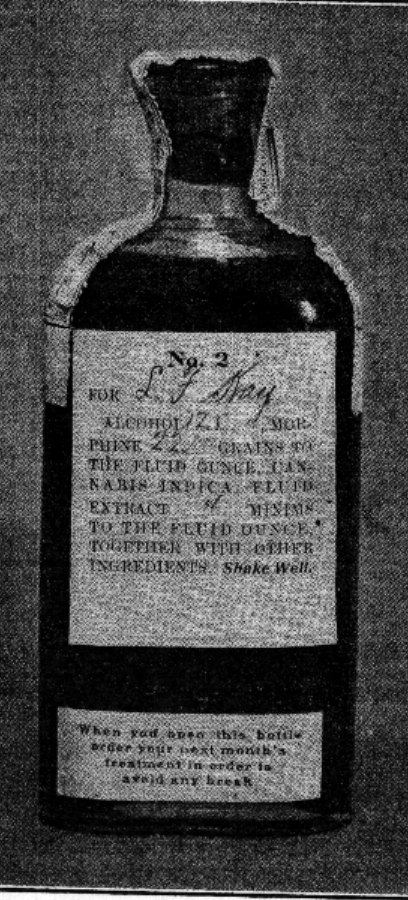 FIG. 5.-TYPICAL DRUG-ADDICTION CURES.
Upper Label: No. 2 For L.F. Kay , Alcohol 12.1 % , Morphine 22 grains to the Fluid Once. Cannabis Indica Fluid Extract 4 minims. Together with other ingredients.
Lower Label: When you open this bottle order your next month's treatment in order to avoid any break. [Those parts underlined are handwritten.]
---




WANT TO KNOW MORE:
=====================
Due to space / download time considerations, only selected materials are displayed. If you would like to obtain more information, feel free to contact the museum. All our material is available (at cost) on CD-Rom format.


---
---
---
---