MEDICAL CANNABIS


A SHORT GRAPHICAL HISTORY
CHINA
---
HEMP -- The History and Evolution of its Chinese Written Form:
---

Like oh so many others, I've often wonder it the Chinese Character for HEMP was actually being written upside-down, and Chinese people were simply too polite to embarrass anyone by pointing it out. I mean just look at the character when written upside-down. One must admit, it does look a lot like a couple of Medical Cannabis plants; roots at the bottom, leafs and stock up on top. However, after checking with several (native) Chinese-speaking individuals, have been assured that the figure is correct as is. It seems that written-Chinese is not just a random collection of brush strokes, but actually seems to have some sort of order to it. And for whatever reason, by convention grass (those two X looking things) are usually depicted on top etc.

THE CHINESE CHARACTER FOR Ma' or HEMP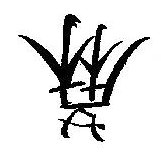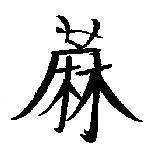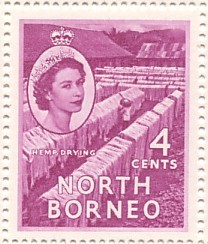 Upside Down (left) --- Proper Position (center)--- Postage Stamp (right)
Note that it has the appearance of hemp stocks drying upside-down on a rack (see stamp)



However, the actual character itself has actually undergone some major changes. The figure below depicts the OLDEST known [Archaic Chuan or Seal Script ~1,200 Bc] character for the Hemp plant.




Archeologically speaking, it is the oldest Chinese symbol for Hemp known to exist in what is now termed 'Archaic Chuan or Seal Character Script.' The table below shows the progression, or how the character ma' changed throughout the (thousands of) years.



Hemp - From Ancient Archaic Form to Modern script
| | | | |
| --- | --- | --- | --- |
| Chuan Scrip | Chieh Script | Modern Scrip | Modern Fancy script |
For students of Medical Cannabis, it may be of some interest look at the character for Hemp itself and its many meanings. First, note the basic (inner) pattern :




Basic Figure (from Archaic to Modern)
| | | |
| --- | --- | --- |
| Chuan Scrip | Chieh Script | Modern Scrip |
Note the following:
First that this inner pattern, of and by itself is the Chinese figure for wood. Obviously a historical reference to some of the first uses of the cultivated plant.
Also note how stick like the older character appears, while the modern-day one appears to have brush-like strokes, and for good reason, the paintbrush probably hadn't been invented at the time and thus the ink was applied via short sticks (literally).
Next, that (as time went on) the character itself becomes simpler, requiring less brush strokes etc.
Last of all, note that the archaic character (just like the one today), is seems upside-down. One can almost see an upside down version of it, with it's roots well into the ground.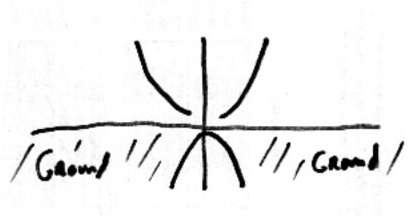 Basic Inner Figure (upside-down)
Chinese character for (much) Wood
| | | |
| --- | --- | --- |
| Chuan Scrip | Chieh Script | Modern Scrip |

While it sounds almost impossible, it seems that Chinese languages DO NOT have any past or present tenses, nor it seems the plural forms for many of their words. Thus the word for (much wood) is simple two characters for wood. While the character for 'Forest' is the character for wood three times over.




---

NEXT, in order to fully understand the importance of HEMP in Chinese history, we should note that the character for Hemp can be found as part of numerous compound characters.

Example: Hemp + Stone = To Grind ; such as in to grind wheat.

2nd Example: Hemp + Rice = Gruel or porridge or millet
Here note that the references to Hemp as a major food source is obviously. Then there are compound words, these being made up of two different characters that when put together have form a bi-syllable (two sound) or totally different word/concept. Examples:


= (Hemp & Wood) = Numb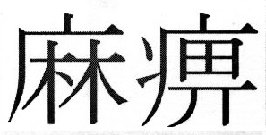 = (Hemp & rheumatism) Paralysis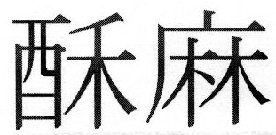 Alcohol & Wheat & Hemp = Limp-Numb


Here (obviously) the references are to Medical Cannabis as a pain killer. A use for Medical Cannabis that can be documented as far back as physician Hua-Tue (200 AD), who used it as an anesthesia to perform abdominal surgery. However, it should be noted that NOT ALL compound words are as favorable. Example; ['Hemp & Evil Spirit' = Demon] ; or ['Hemp & Negative' = Waste], but in general most compound 'hemp' words are favorable.

One of the most important (hemp inclusive) compound word is the very word, 'Narcotics.' Examples:



Hemp & alcohol & Low-life & Dose of = Narcotic


Hemp & Alcohol & Low-life & Medication & Stuff = Narcotic

With reference to the above compound words, given the age of Chinese script, it is obvious that there was more than just a minor knowledge of the medical uses of Cannabis by the ancients.



WARNING: No doubt the narc's will try to use (distort actually) some of the above compound words to their favor. And lets be blunt when the word 'narcotic' literally is made up of the phrase [Medical Marihuana + alcohol + Low-life + Dose of] or some such, one has to admit that it doesn't sound very good. However, a quick check of numerous other compound words such as Drug Addict, Drug Dealer, etc., contain no references to Cannabis. While numerous medical words, Anesthesia, numb (to pain), as well as agricultural words do, which leads one to suspect, its true meaning is medical and positive as oppose to negative.



---
QUESTION --- ARE THEY ANY OLDER CHINESE CHARACTERS FOR HEMP?
ANSWER -- PROBABLY, all evidence points in this direction.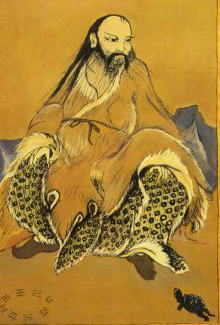 The Emperor Fu Hsi (2852-2738 BC)- Note the turtle, an obvious reference to the Chinese Oracle Bone / Tortoise Shell Inscriptions; ---which formed the oldest forms of Chinese writing.



The ancient legends credit one of the three Celestial Emperors Fu Hsi (2852-2738 BC), as being the one who either ordered or himself invented the first form of character script. Thus one can say that (Chinese) written history (including the first medical textbooks) began during his reign. However, (at the present time) the oldest archeological establish-able form of written, known today as Oracle Bone script, only dates back to about 1,500 BC. Thus some understanding of this script may be of interest to us.

Oracle Bones - Oldest Known Chinese Writing: In terms of hard scientific facts, something that can be proven via archeological evidence as oppose to oral legends. The oldest known form of Chinese character writing dates back to around 1,500 BC, and is known today as 'ORACLE BONE' script. The term 'Oracle,' such as in the 'Oracle of Delphi' seems to have been coined to describe there use.

Like all writing, once established it was probable put to various uses, however for the most parts those bits and pieces (written primarily on turtle shells and Ox bones) that have been located, deal mostly with invoking the spirit world and asking questions about the future. The idea was to scribe a question (medical or otherwise), directly on an ox bone or turtle shell and then place the bone in the fire. The spirits were then supposed to place cracks in the appropriate places thus answering the questions. [see table below] Note that Oracle Bone characters, as oppose to today's written idioms, seem almost pictograph in nature.



Examples of Oracle Bone verses today's written character script

CHUAN SCRIP


MODERN SCRIP


CHUAN SCRIP


MODERN SCRIP


Turtle


Turtle


Mountain


Mountain


Eye





Eye


Horse


Horse


Rain


Rain


Medical
Cannabis


Medical
Cannabis


Unfortunately, for the given subject of this book, to the best of our knowledge, NO direct references to Medical Cannabis are known to exist or at least none have been found so far. BUT this does NOT mean that they do not exist, if fact given the historical use of the Hemp plant in china, it is obvious that some references must have been made. However, at the present time, at least from the Oracle bone fragments that have archeologically be restored, no references have yet been found.[1]

It is obvious that something as complex as reading and writing doesn't just pop up ond day, but had to evolve -- given the importance of Hemp in Chinese history its obvious that the character existed long before Chuan Scrip. In fact it wouldn't at all be supprsing if a symbal such as the one below would one day be discovered.






FOOTNOTES:
[1]- For those of you interested, the best resources that we have found on Oracle bones are; Oracle bones - "Sources of Shang History" by David N. Keightly, and also Chinese Oracle Bones - Scientific American April 1979.



---

WANT TO KNOW MORE:
=====================
Due to space / download time considerations, only selected materials are displayed. If you would like to obtain more information, feel free to contact the museum. All our material is available (at cost) on CD-Rom format.
CONTACT PAGE
---
---