MEDICAL CANNABIS


A SHORT GRAPHICAL HISTORY
INDIA



---
THE INDIAN ANTIQUARY
---

The following article originally published in the 19th Century Journal [The Indian Antiquary] entitled "The Hemp Plant in Sanskrit and Hindi Literature," which contains a great deal of useful information on the subject of Cannabis and Indian medical history. However, notice that its author (although knowledgeable on the subject), is also having a hard time documenting its medical uses before the 500 AD barrier. Yes he can quote some religious texts, but where are the medical books.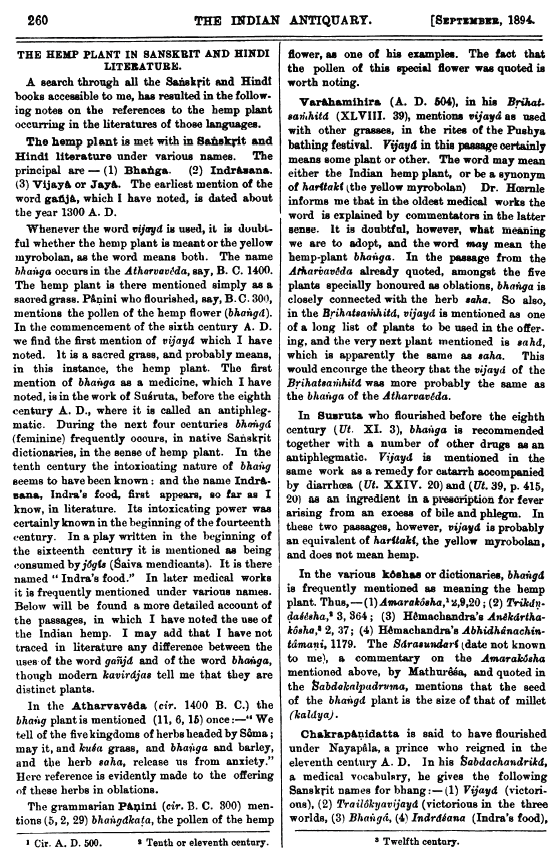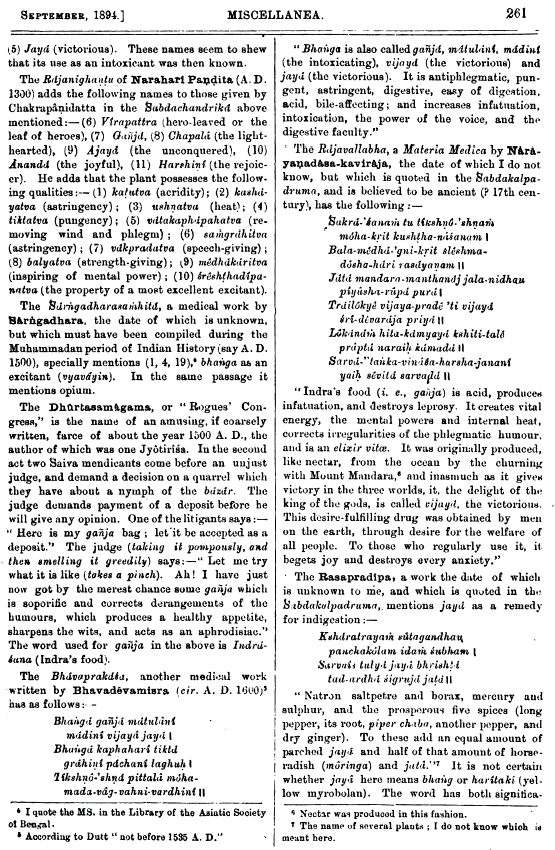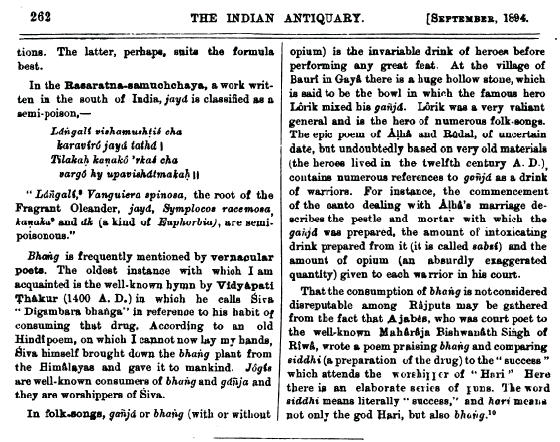 The hemp plant in Sanskrit and Hindi literature By George Abraham Grierson The Indian Antiquary, (1892) V.23, Pg.260-262.
---




WANT TO KNOW MORE:
=====================
Due to space / download time considerations, only selected materials are displayed. If you would like to obtain more information, feel free to contact the museum. All our material is available (at cost) on CD-Rom format.


---
---
---
---