MEDICAL CANNABIS


A SHORT GRAPHICAL HISTORY
THE WEST - 1580



APPROOVED MEDICINES AND CORDIALL RECEIPTES
---
Approoved medicines and cordiall receiptes with the natures, qualities, and operations of sundry samples. Very commodious and expedient for all that are studious of such knowledge.
Published Date: 1580 By (author) Thomas Newton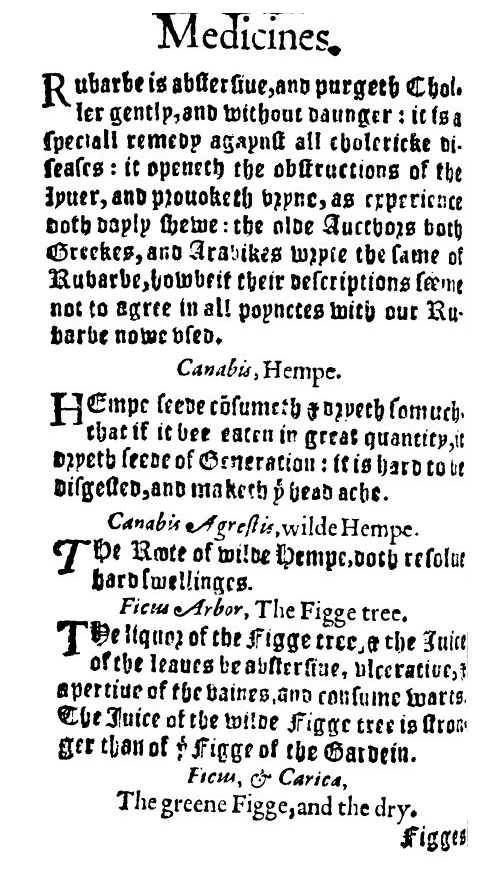 Canabis, Hempe.
Hempe seede co~sumeth & dryeth somuch, that if it bee eaten in great quantity, it dryeth seede of Generation: it is hard to be disgested, and maketh ye head ache.



---
Our thanks to EEBO [Early English Books Online] for much of the enclosed material.
---

WANT TO KNOW MORE:
Due to space / download time considerations, only selected materials are displayed. If you would like to obtain more information, feel free to contact the museum. All our material is available (at cost) on CD-Rom format.

---
---
---