Cannabis Apothecary
As seen in the American Legion Magazine: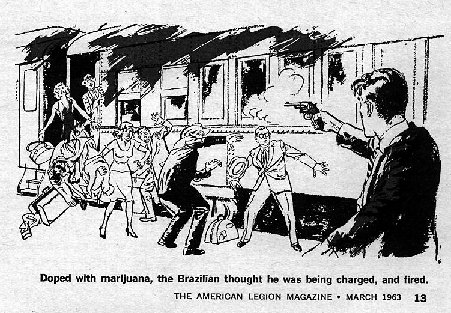 Cannabis Medicine Container:
B+W picture of an apothecary jar. Obtained from an article in the LEGION (the American Legion Magazine) "VICE, CRIME AND MARIJUANA" By Rodney Gilbert March 1963.




Photos -- Used here under the fair use doctrine [without permission]


---

WANT TO SEE MORE PICTURES:
Due to download/space limitations, it is all but impossible to display the hundreds of Cannabis Antique Pictures that the museum has accumulated. However, they are available on CD-ROM. Please contact the museum for more info.


---
---
---
---