Hemp Seed Container: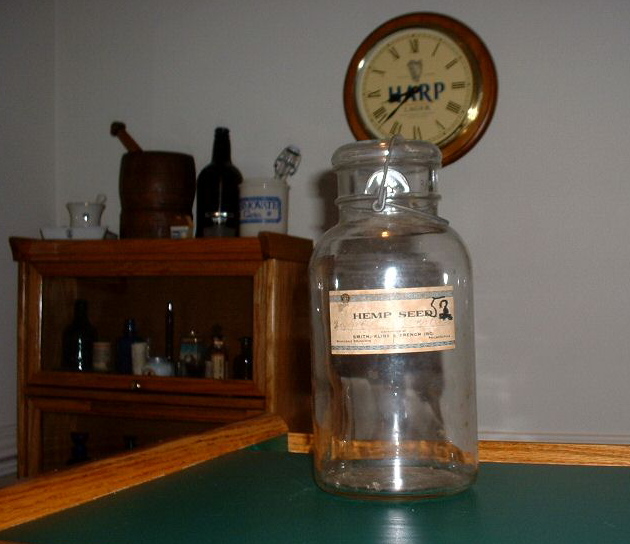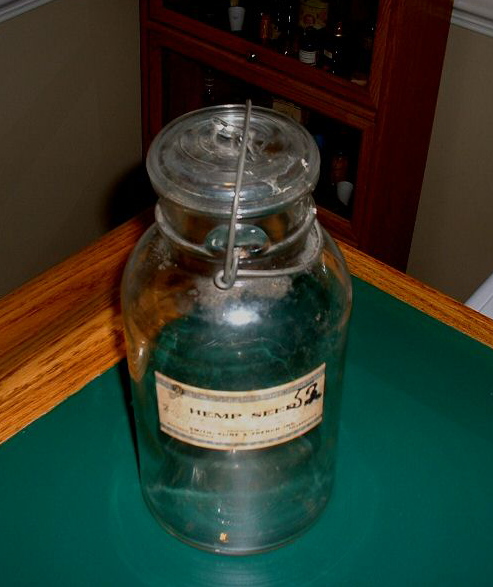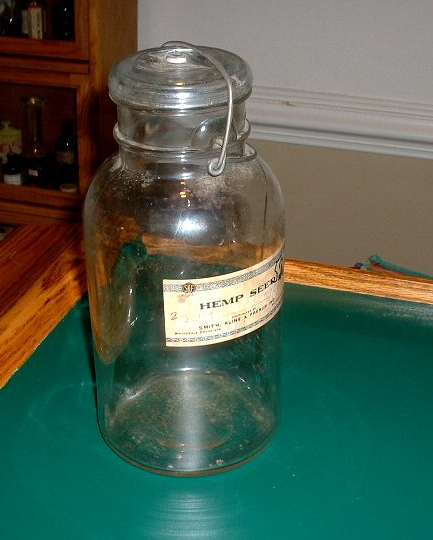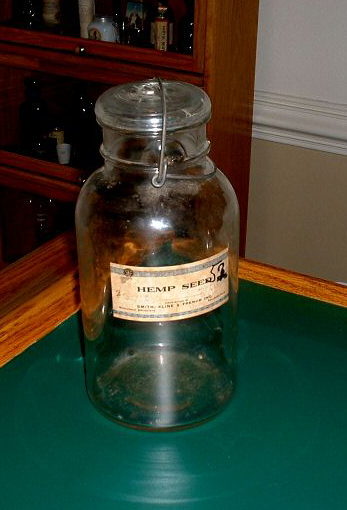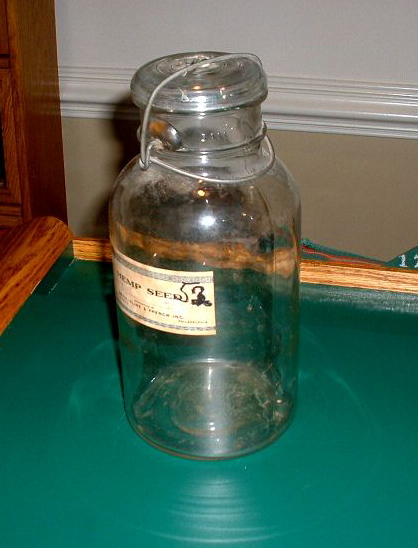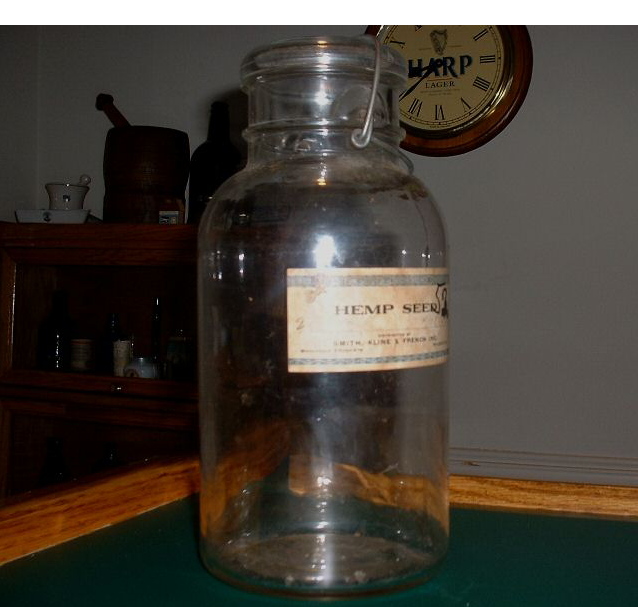 HEMP SEED OIL:
As can be seen by the photos (about), the flowering tops were not the only medical parts of the Hemp Plant that was sold in apothecary shops. [See Chapter 19 -- On Medical Hemp Seed Oil.] Although, it is unclear from the label whether this container was used to store plain Hemp Seeds or actual Hemp Seed Oil.

Hemp Seed Container:
Smith Kline & French Drug Pharmacy Apothecary Container -- Large (10.125" in height) Hemp Seed stock bottle -- Very late 19th century / early 20th century -- From my Father's Pharmacy -- Bottle is in near perfect condition (one very minor ding where the metal clamp enters the side of the neck< 0.25") - Bottle weighs 2 lbs 3.2 oz (empty) - 4.75" base diameter - The bottom is marked with the letter "A" -- The neck reads in raised letters Bail Here -- Label is complete - Upper left hand corner has SKF in a circle -- Bottom of label reads: Distributed By Smith, Kline & French Inc. - Wholesale Druggists Philadelphia --- Written in pencil on the left side of the label: 2 oz = 10c - Written in pencil on the right side of the label: H/ SI = 2 lbs In bold black marker (probably crayon) is the number 52 on the right side Seeds of the plant cannabis sativa, hemp seed, contain all the essential amino acids and essential fatty acids necessary to maintain healthy human life. No other single plant source has the essential amino acids in such an easily digestible form, nor has the essential fatty acids in as perfect a ratio to meet human nutritional needs






---

WANT TO SEE MORE PICTURES:
Due to download/space limitations, it is all but impossible to display the hundreds of Cannabis Antique Pictures that the museum has accumulated. However, they are available on CD-ROM. Please contact the museum for more info.


---
---
---
---