Cannabis Apothecary Jar: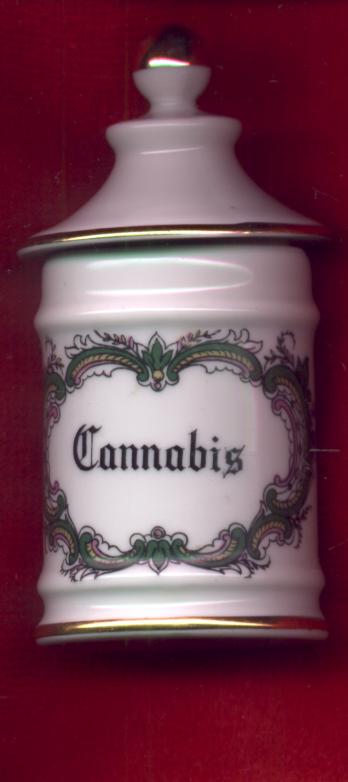 CERAMIC JAR APOTHECARIES:
While Large (Display) Glass Bottles worked fine for liquid (Cannabis) Tinctures and such. They were impractical for use with the solid (loose-leaf) medical products also sold in bulk by pharmacies. Simply put, the bottle tops simply weren't practical (or big) enough for the job.

Thus (for obvious reasons) Ceramic Jars also found there way onto the sheaves of most apothecary shops. Like their glass bottle counterparts, they were attractive (some being hand painted works of art) and thus served as a good advertising tool, but most important of all, they had BIG lids, which allowed the proprietor to stick his/her hand in and scoop up the product.





---

WANT TO SEE MORE PICTURES:
Due to download/space limitations, it is all but impossible to display the hundreds of Cannabis Antique Pictures that the museum has accumulated. However, they are available on CD-ROM. Please contact the museum for more info.


---
---
---
---