THE ANTIQUE CANNABIS BOOK
Chapter 5 - (2nd Edition)
Bulk & Home Brew Cannabis

INDUSTRIAL HEMP
COMPTON'S ENCYCLOPEDIA


SOURCES OF BULK CANNABIS PART II:
Before 1937, not only was Medical Cannabis [Industrial Hemp] legal, it was being grown just about everywhere. Below is a page from the 1935 Compton's Encyclopedia.



Where did Medical Cannabis Come From: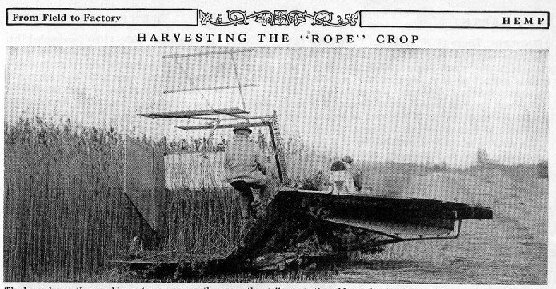 The hemp harvesting machine cuts an even swath, passes the stalks up to the table on the right of the driver, and from there distributes them over the ground in even windrows. They lie in this way on the ground until they have been "retted," that is, decayed by mosisture and exposure so that the woody portions separate from the fiber.

This machine gathers the hemp stalks from the windrows and ties them into bundles ready to be shocked. Notice the shocks already set up in the background.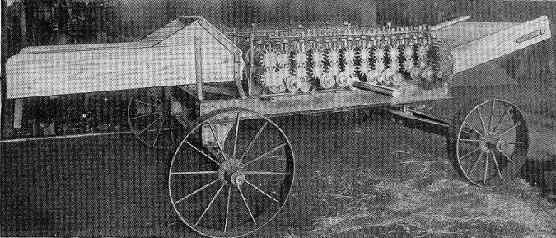 This complicated gear-driven machine separates the hemp fiber from the woody portions of the stalks. Once crushed, the stalks pass on to the "scutcher" which combs out the fiber from the woody pulp.
---

WANT TO KNOW MORE:
=====================
Due to space / download time considerations, only selected materials are displayed. If you would like to obtain more information, feel free to contact the museum. All our material is available (at cost) on CD-Rom format.
CONTACT PAGE


---
---