THE ANTIQUE CANNABIS BOOK
Chapter 6 - (2nd Edition)
Cannabis Corn Remedies
Generic Corn Remedies: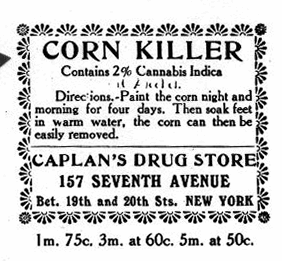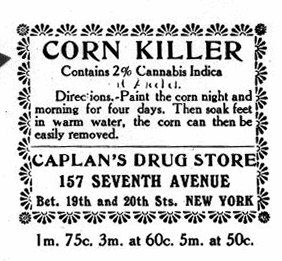 Generic Product Labels (Sample Above)
From The American Druggist Syndicate


The store name and address (in our case Caplan's Drug Store), could be added later or ordered pre-printed as part of the label.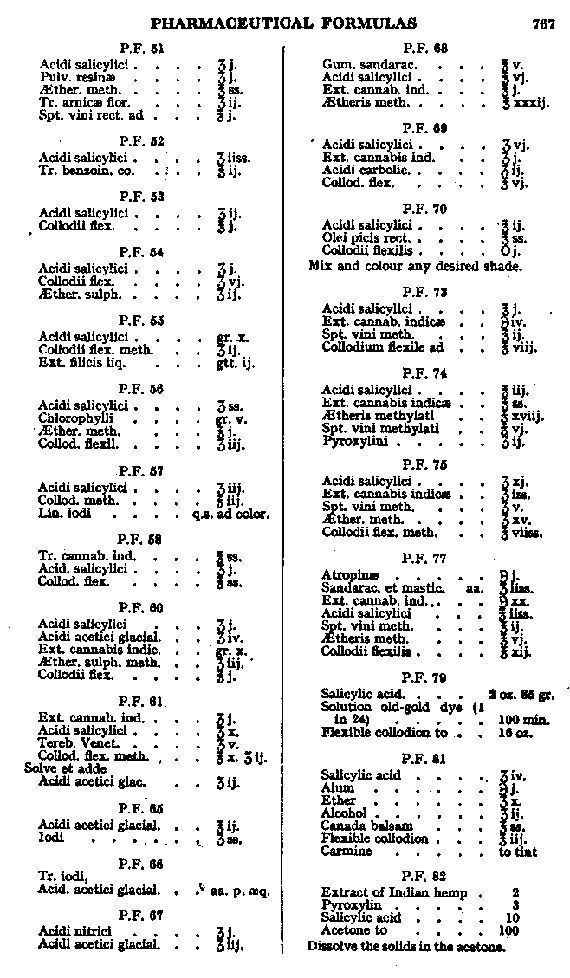 PAGE FROM A PHARMACEUTICAL FORMULA BOOK:
(Note the number of generic formulas that made use of Cannabis as an ingredient.)



Generic Corn Remedies:
As previously noted, throughout the 19th and well into the early 20th Century, --- generic (as opposed to brand name) medicines were more the rule than the exception. In order to increase profits, local pharmacists would simply make their own medicines as opposed to just selling someone else's drugs. Either that or they would buy preparations in bulk and then simply repackage or rebottle it for eventual retail.

The simplistic chemical formula(s) and straightforward way of making corn remedies, lent themselves well for small production runs by local drugstores. This factor explains why we have so many manufacturers of various standardized drugs such as corn remedies. It also explains why we have so many whole-sale drug catalogs advertised the sale of pre-formatted 'Blank labels' and containers.



---

WANT TO KNOW MORE:
=====================
Due to space / download time considerations, only selected materials are displayed. If you would like to obtain more information, feel free to contact the museum. All our material is available (at cost) on CD-Rom format.
CONTACT PAGE


---
---