THE ANTIQUE CANNABIS BOOK
Chapter 6 - (2nd Edition)
Cannabis Corn Remedies
IVY LEAF: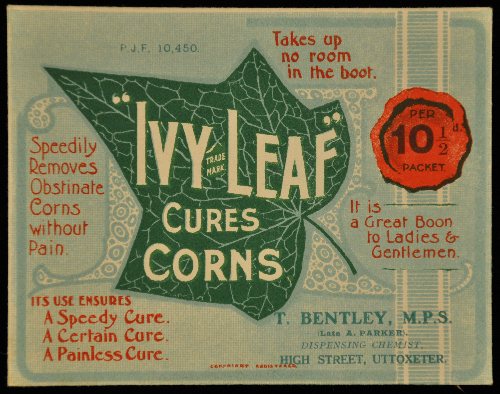 IVY LEAF CORN REMEDY - FRONT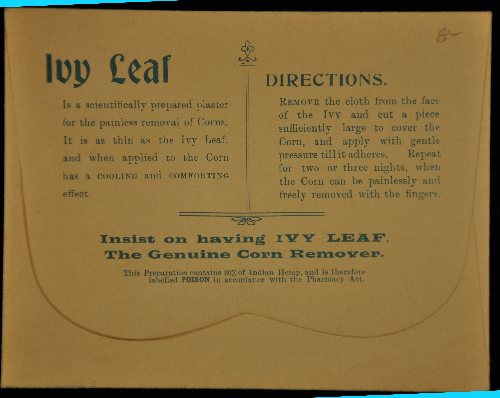 IVY LEAF BACK





IVY LEAF CORN REMEDY
Takes up no room in the boot. P.J.F. 10,450 - Speedily Removes Obstinate Corns without pain. It is a great boon to ladies & gentlemen - T. Bentley, M.P.S. -- Front and back of package.


---

WANT TO KNOW MORE:
=====================
Due to space / download time considerations, only selected materials are displayed. If you would like to obtain more information, feel free to contact the museum. All our material is available (at cost) on CD-Rom format.
CONTACT PAGE


---
---