THE ANTIQUE CANNABIS BOOK
Chapter 6 - (2nd Edition)
Cannabis Corn Remedies
O-Joy Corn Wafers: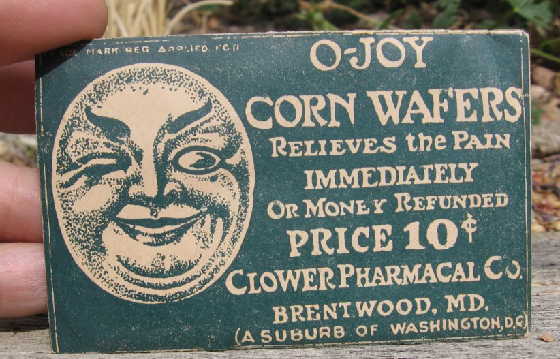 O-Joy Corn Wafers - Front Label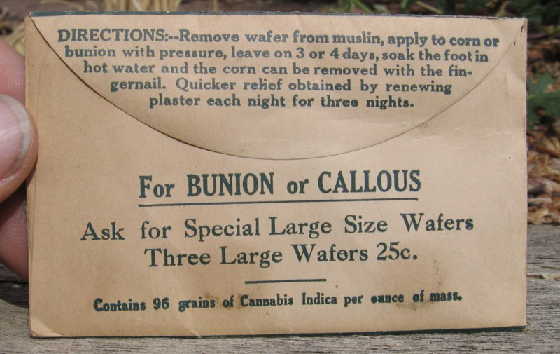 O-Joy Corn Wafers - Back View



O-Joy Corn Wafers
Early envelope for O-Joy Corn Wafers from Clower Pharmacal Co., Brentwood, Maryland (a suburb of Washington D.C.). Envelope is just under 3.5" long and 2.25" tall and has never been opened. Front of envelope shows a great trademark image of a smiling and winking "Man in the Moon". Colors are forest green and white. Back of the envelope includes directions for use and at the bottom states "Contains 96 grains Cannabis Indica per ounce of mass." The envelope is in very good condition with minor age toning and a bit of wear along the edges. Neat complete early patent medicine containing cannabis indica.


---

WANT TO KNOW MORE:
=====================
Due to space / download time considerations, only selected materials are displayed. If you would like to obtain more information, feel free to contact the museum. All our material is available (at cost) on CD-Rom format.
CONTACT PAGE


---
---