ANTIQUE CANNABIS BOOK
HISTORICAL
CANNABIS MEDICINES
The 3rd Edition of "The Antique Cannabis Book" -- Last Update; Dec 2013
---
COSADEIN COUGH SYRUP
---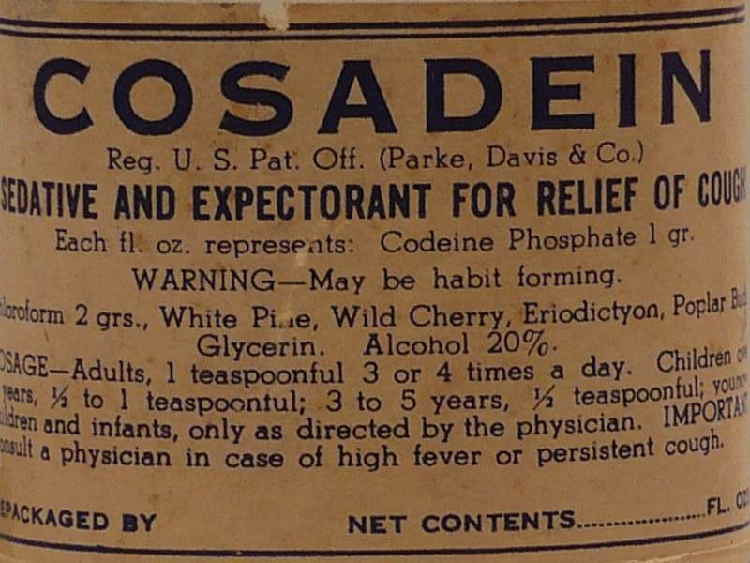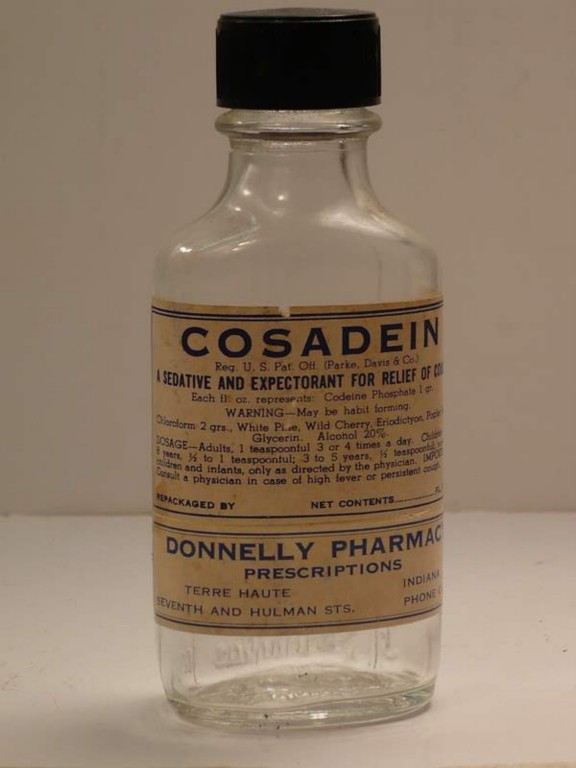 COSADEIN
As per an Internet auctioneers write-up:

OLD ANTIQUE CANNABIS CODEINE BOTTLE TERRE HAUTE IN
Up for sale is an old Cosadein bottle from Terre Haute Indiana. Cosadein contained Marijuana (Cannabis indicia) and Codeine and was patented by Park Davis and was used as a powerful cough syrup. This bottle has the original paper label and cap. I love the label's warning, WARNING- MAY BE HABIT FORMING.

This bottle was put out by Donnelly Pharmacy. The bottle and label are both original. I think the cap is Bakelite and is original as well.

The glass has no chips or cracks. The bottle was made about 1940. There is an embossed graduated measure on the left and right. This is a great old glass narcotic medicine bottle.

Please look at my other old Bottles, Jars, Insulators, Antiques, Collectibles and Jewelry.
http://shop.ebay.com/merchant/cobaltmoon


MUSEUM COMMENT
Codeine (commonalty found in Cough syrups to this day) is "essentially" another word for Opium. Note that this drug is legal today, while the safe stuff is NOT.



---




WANT TO KNOW MORE:
=====================
Due to space / download time considerations, only selected materials are displayed.   If you would like to obtain more information, feel free to contact the museum.   All our material is available (at cost) on CD-Rom format.  
CONTACT PAGE


---
---
---