SMITH KLINE CANNABIS POWDER: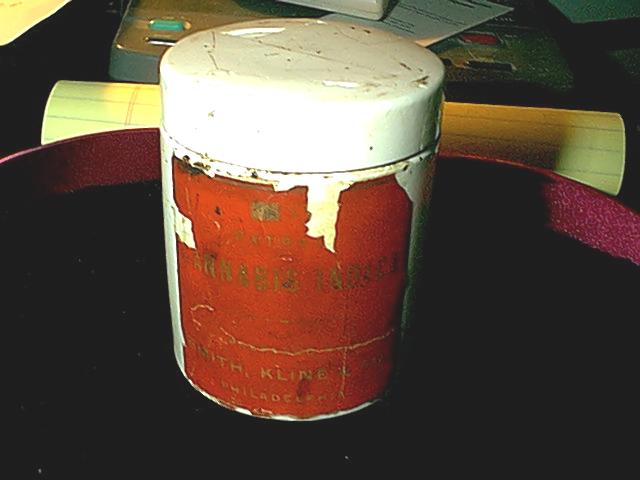 SMITH KLINE CANNABIS POWDER:
CANNABIS INDICA Mfg. by SMITH KLINE PHILA: This is the first one of this kind I have ever seen. The condition is good and I think it is very old although I can not say exactly how old. It came out of a very old pharmacy in Philadelphia and was prepared by smith kline and co. I believe the jar to be porcelain. There is a great deal of crackling and the lid has crack lines and a small piece is missing. The label is almost all there and you can read everything on it. The inside is pretty dirty and you can see it once looks like it contained a black tar like substance. It is empty now. This has been part of my own collection for quite a few years. It has been a unique experience owning it. - Note, the product may not be a powdered but a solid extract instead.


---
---

BACK TO
CHAPTER 5