THE ANTIQUE CANNABIS BOOK
Addendum 7a - 2nd Edition
On Smokable Products



---
Addendum 7a
Smokable Medicines -- An Update
---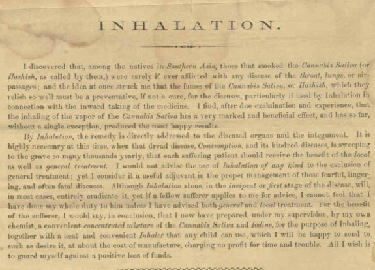 Inhalable Medicine


Some time ago, a doctor, not knowing my affiliations, began to tell me how bad he felt Medical Cannabis was. That no matter what its medical properties were (referring to lung damage), he was just opposed to its smokable nature.

I explained to him that Cannabis, before being outlawed, was primarily an oral medicine. And that while our museum (at the time) had documented well over 600 pre-1937 Cannabis medicines --- of that number, ALL BUT ONE was either an external lotion or for oral use. In other word, we had ONLY been able to document ONE AND ONLY ONE brand named smokable medicine.

Today our museum has documented well over 2,000 pre-1937 Cannabis medicines (all on a brand or trade name basis), but we have failed to find any other smokable medicines. I guess we might as well face it; before being outlawed Cannabis just wasn't commonly smoked, at least not in North America.

BUT, just as we had all but given up, someone pointed out that if we were to change the definition from smokable to inhalable, we could thus add one more brand name product. OK, admittedly it belongs in the QUACK section of this book, (but leaving that aside for now) it does provide us with yet another medical product that has been documented.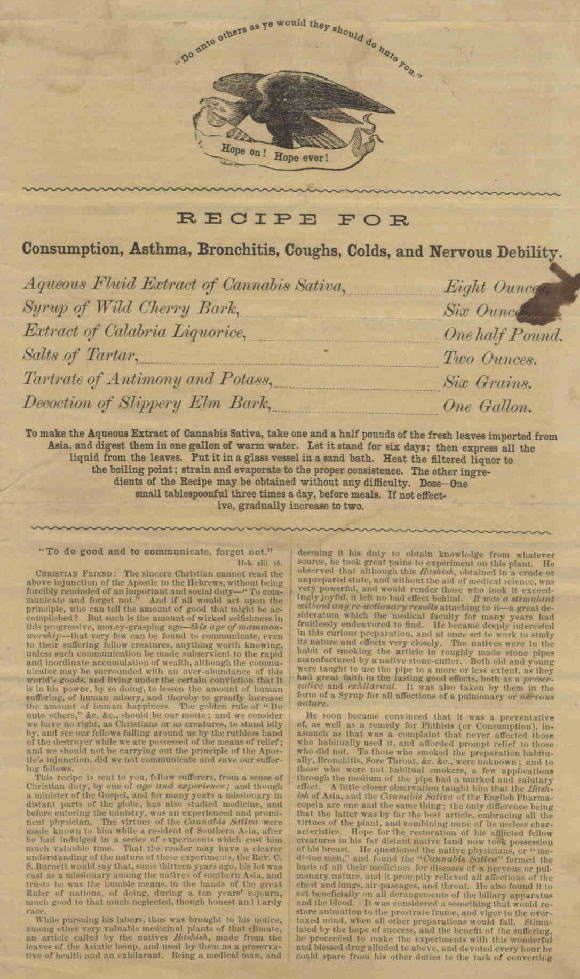 Rev. C.S. Burnett Front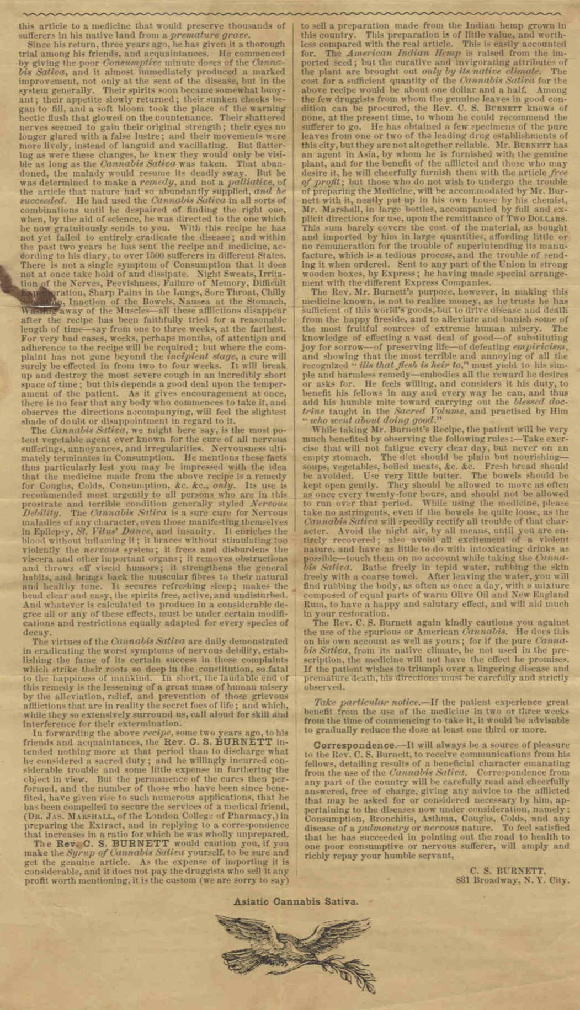 Rev. C.S. Burnett Back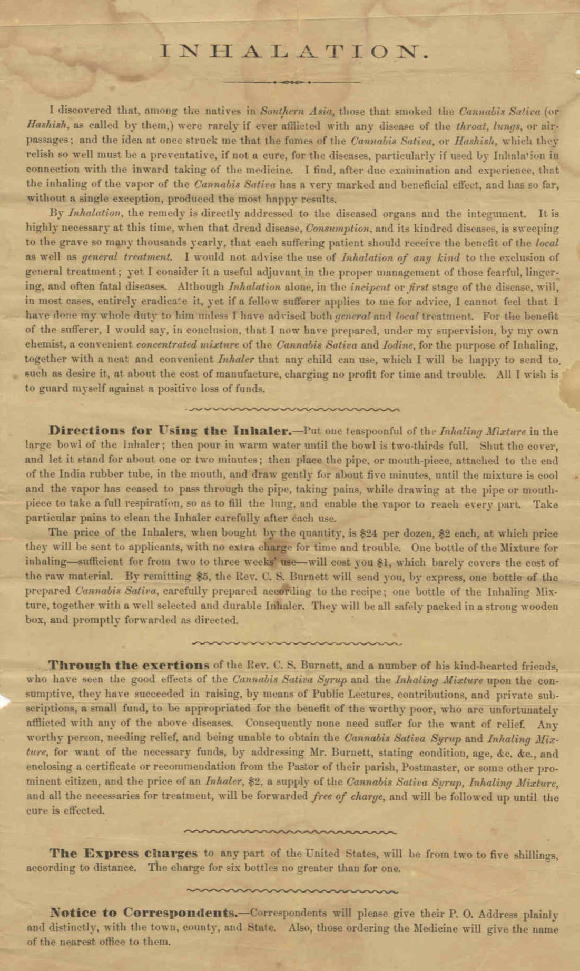 Rev. C.S. Burnett leftlet
---

WANT TO KNOW MORE:
Due to space / download time considerations, only selected materials are displayed. If you would like to obtain more information, feel free to contact the museum. All our material is available (at cost) on CD-Rom format.
CONTACT PAGE


---
---