THE ANTIQUE CANNABIS BOOK
A Price Guide to Antique Cannabis Medicines
[2nd Edition]




---
Addendum 12A - Part II
Magazine / Newspaper Cannabis Advertisements
---
<!- ============================================================= -->

---
Ad's shown here are listed in no particular order.
---
Bullock & Crenshaw - Wholesale Druggist and Mfg chemicals, Philadelphia, Pa.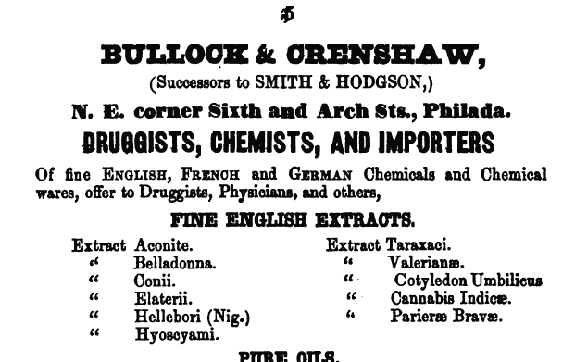 American Journal of Pharmacy 1853 [only top part of page shown]
---
F. Alfred Reichardt , Pharmacist and Importer, 404 Fourth Ave., N.Y.


The Medical Record - March 23, 1878 pg 17
[Only part of Ad page is shown]
---
Corby Compressed yeast Co. - Langdon Station, District of Columbia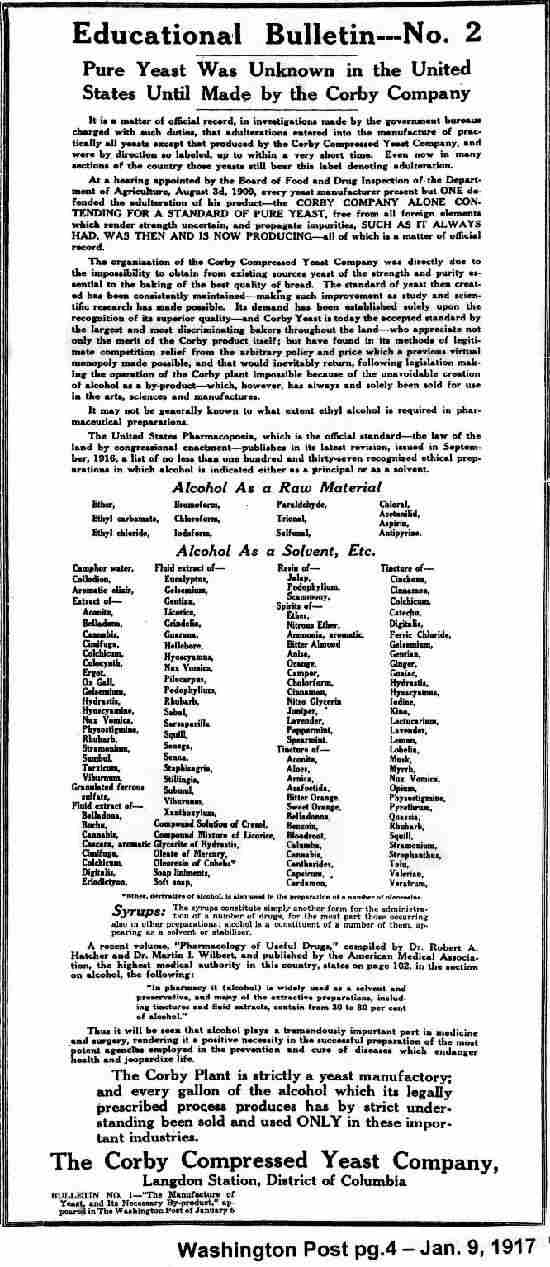 Washington Post Jan 9, 1917 p4


Note the date - For what-ever-reason during WWI America lost its access to medicines made/grown outside the U.S. Thus the reason for many of these "Victory Ads" showing how we were now doing it all-by-ourselves.



---
Dios Chemical Co. , St. Louis, Mo.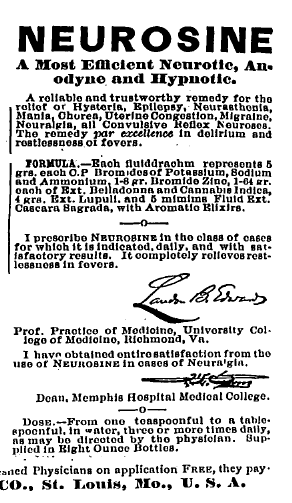 Medical News Jun 29, 1895
Only part of Ad Shown
---

WANT TO KNOW MORE:
Due to space / download time considerations, only selected materials are displayed. If you would like to obtain more information, feel free to contact the museum. All our material is available (at cost) on CD-Rom format.
CONTACT PAGE


---
---