THE ANTIQUE CANNABIS BOOK
Addendum 13a - 2nd Edition
Pharmaceutical Catalogs



---
Addendum 13a
Pharmaceutical Price & Product Catalogs:
---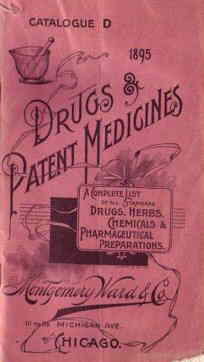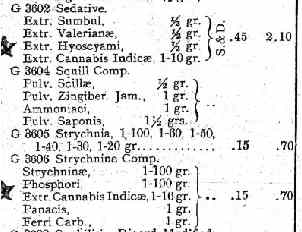 Catalog, Montgomery Ward & Co.


Pharmaceutical Price & Product Catalogs
This museum has collected well over a hundred Pre-1942 Pharmaceutical Company's Price & Product catalogs. [We have religiously scanned selected pages, which we make available on CD-Rom format] They not only document thousands of pre-1942 (legal) Cannabis medicines, but also serve to give us an insight into their given era's. The kinds of medicines, the ailments they were for etc., all of which serve to document those given times in a way that history books just can't.

This helps explain the wonderment that may, including this author, get just by holding one of these little pieces of history in your hands.




Political Opinion:
Please Ignore if you have High Blood Pressure:


Please forgive the author if he sounds a little emotional or mad. At the time of this writing [Nov 2009], yet another moron of a Drug Czar has stated yet once again:
[Drug Czar] "Gil Kerlikowske, director of the White House's Office of National Drug Control Policy, said . . . "Legalization is not in the president's vocabulary, and it's not in mine", he said. . . . "the federal government views marijuana as a harmful and addictive drug" . . . '"MARIJUANA IS DANGEROUS and has NO MEDICINAL BENEFIT," --- The Fresno Bee [Newspaper] July 23, 2009 by M. Benjamin
I suppose that Jesus Christ would say something like:



"Father, please forgive him, for he knows not what he does."


But that's not my reply, I mean; What the hell is that crazy Drug Czar [1] talking about? Before being outlawed it was as common as aspirin is today -- and hey, we have a bunch of old pharmaceutical catalogs to prove it.
---
Some Sample Catalogs:
The original (1st Edition) write-up pretty much sums up the subject. Here our purpose is to simply give the reader a few more examples that are somewhat representative of those catalogs in general.

Wish it that we could simple display all of them, but due to download times, that would be all but impossible -- Example; the Parke Daves 1898 catalog lists no less then 74 medicines that contained Cannabis, requiring a whole chapter just to list them all.

Appendix-A, [see Source boxes] lists those catalogs the museum has been able to obtain.


---
CHENEY & MYRICK: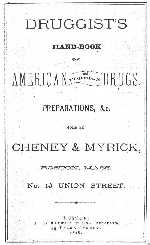 Druggist's Hand-Book of Cheney & Myrick


Druggist's Hand-Book of American and Foreign Drugs, Preparations, etc. Sold by Cheney & Myrick, Boston, Mass. No. 15 Union St. - 1878

This catalog is very atypical of those issued by primarily Botanical Import/Export houses. Note the confusion between Indian (from India) Hemp, verses Apocynum or Candadian Hemp. [MORE]


---
SEARS ROEBUCK & CO.



Sears Roebuck & Co. , Cheapest Supply House on Earth:


There are those who question whether products listed in the Sears Roebuck catalog (brand name or not) should have been included in this book. The same holds true for the Montgomery-Ward catalog, which carried similar medicines and a whole lot of other retailers. After all, did they actually manufacture the product or did they just slap a label on a bottle. If not then why should their products be counted?

This is a philosophical argument that this author will leave to others. For purposes of this book, the answer is YES, and for the following reason. These products WERE offered for sale on a Brand name bases, and carried a unique label. And while obviously, Sears (in all probability) didn't manufacture them, still the drugs would have been manufactured to their own standards.

However, the same cannot be said for the proprietary drugs (such as Bromidia) that they also sold. [MORE]


---
NATIONAL DRUG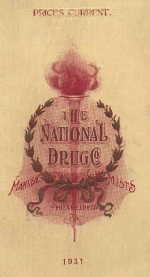 NATIONAL DRUG Manufacturing Chemists Philadelphia PA :


According to the firm's 1931 Price & Product catalog, the following products contained use of Medical Cannabis.

[In Pill Form]

Chlorodyne [S.C. Pink] p13

Chlorodyne [One Half Strength] p14

Ergotin comp. PILL p15

Neuralgia Idiopathic [Brown-Sequard] p18

Hyoscyamus & Cannabis co., No.1 p18

Neuralgia, Idiopathic (without opium) p18

Neuralgia [Half strength - without Opium] p18

Neuralgia [Dr. Cook] p18

Hyoscyamus & Cannabis Co., No.2 - p18
[MORE]


---
HUBER & FUHRMAN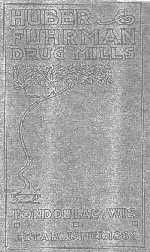 Huber & Fuhrman Drug Mills
Huber & Fuhrman Drug Mills Fond Dulac, Wisconsin - Established 1864. Catalog of Crude, Ground and Powdered Botanic Drugs -- Nov 1, 1913.

What is a Drug Mill? To our knowledge, no one really seems to know. The name 'Mills' [such as in a wheat mill, or flower mill etc.], implies some kind of grinding process. And the name 'Drug' implies that instead of food products, these firms were grinding or milling herbal plants. Ok, Ok, big deal, but there is a small difference between a Drug House (which were mostly Export/Import businesses), a Drug manufacturer etc. But granted for our purposes, we can ignore the difference.

Here this firm not only sold bulk Cannabis Indica, but also in its powdered form. [MORE]


---
STRONG COBB & CO.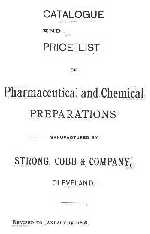 STRONG, COBB & COMPANY


Catalogue and Price List of Pharmaceutical and Chemical Preparations manufactured by Strong, Cobb & Co., Cleveland - Revised to Jan. 15, 1898.

This catalog is both unique and typical for the era [1890's]. Note that this company made use of Cannabis in the manufactured Fluid Extracts, Tinctures, and even granulated Cannabis, but didn't sell it directly. [MORE]



---
FOOTNOTES:
[1]- I don't wish Cancer on anyone, but maybe there is such a thing as poetic justice. Maybe some day Mr. Kerlikowske will be diagnosed with it. I wonder then how he'll feel about Medical Cannabis? [note the author has heard about numerous cases where narc's -- after being diagnosed, have changed their minds about the subject.]


---

WANT TO KNOW MORE:
Due to space / download time considerations, only selected materials are displayed. If you would like to obtain more information, feel free to contact the museum. All our material is available (at cost) on CD-Rom format.
CONTACT PAGE

---
---