THE ANTIQUE CANNABIS BOOK
Addendum 13a - 2nd Edition
Pharmaceutical Catalogs



Sears Roebuck & Co.: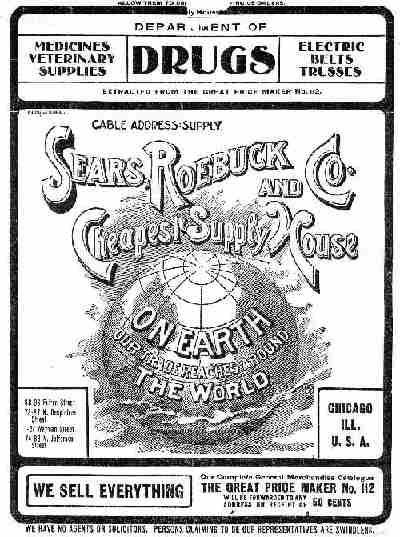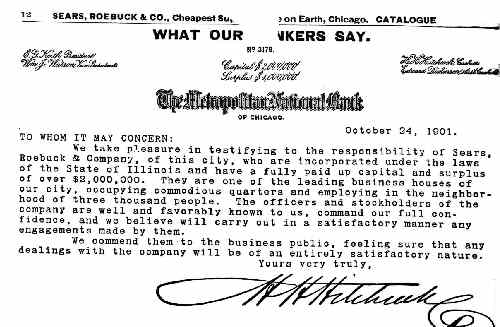 Sears Roebuck - Letter of Credit


Sears - Tincture Cannabis


Sears - Neuralgic (Dr. Kenyon)


Sold by Sears - Bromidia



Sears Roebuck & Co. , Cheapest Supply House on Earth:
There are those who question whether products listing in the Sears Roebuck catalog (brand name or not) should have been included in this book. The some holds true for the Montgomery-Ward catalog, which carried similar medicines and a whole lost of other retailers. After all, did they actually manufacture the product or did they just slap a label on a bottle. If not then why should there products be counted?

This is a philosophical argument that this author will leave to others. For purposes of this book, the answer is YES, and for the following reason. These products WERE offered for sale on a Brand name bases, and carried a unique label. And while obviously, Sears (in all probability) didn't manufacture them, still they would have been manufactured to their own standards.

However, the same cannot be said for the proprietary drugs (such as Bromidia)[1] that they also sold.



---
FOOTNOTES:
[1]- Bromidia made use of Medical Cannabis and is listed/counted elsewhere.


---

WANT TO KNOW MORE:
=====================
Due to space / download time considerations, only selected materials are displayed. If you would like to obtain more information, feel free to contact the museum. All our material is available (at cost) on CD-Rom format.
CONTACT PAGE


---
---