U.S. PHARMACOPOEIA - 1875 (5th Ed)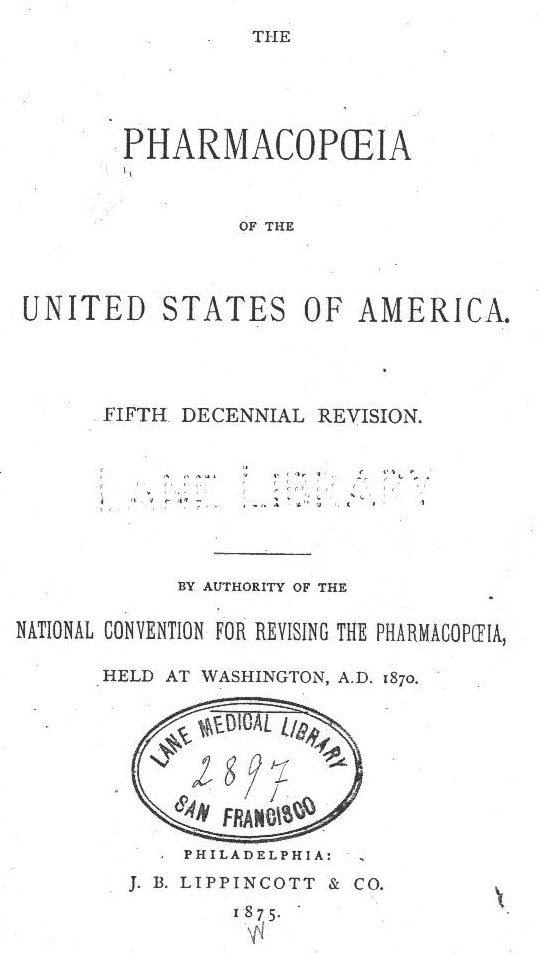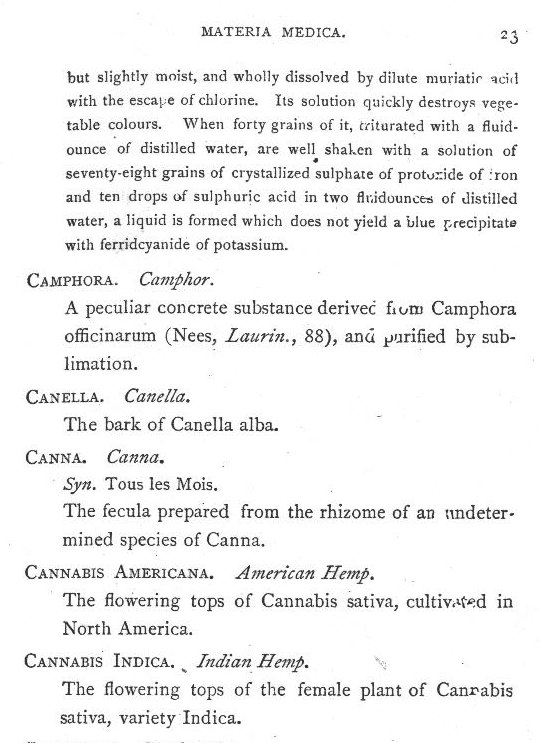 U.S.P. 1875 - From page 23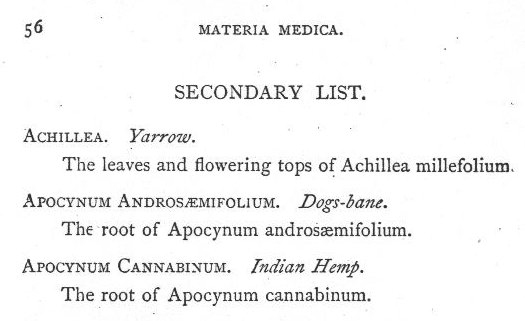 U.S.P. 1875 - From page 56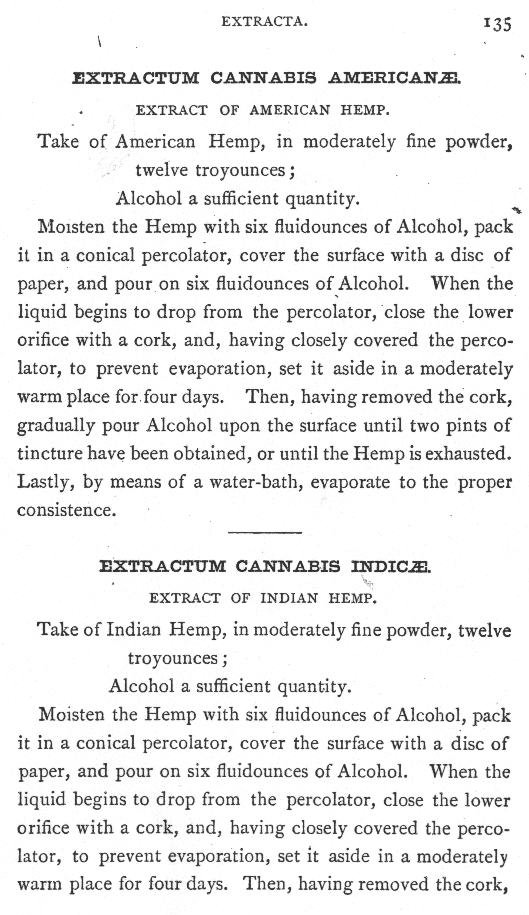 U.S.P. 1875 - From page 135

U.S.P. 1875 - From page 136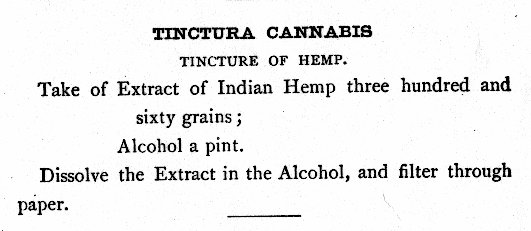 U.S.P. 1875 - From page 303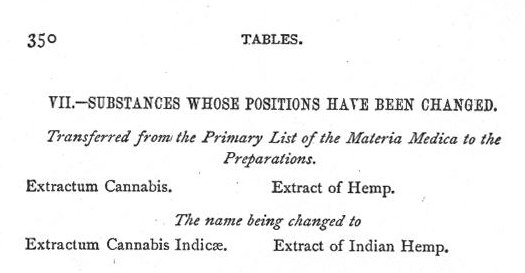 U.S.P. 1875 - From page 350



U.S. PHARMACOPOEIA - 1875 (5th Ed)
Selected Cannabis Related Sections:
Notice: that the definition for Cannabis is no longer just the died plant tops, but now the flowering tops of the female plant.

Additionally note (yet once again) that "Apocynum" (Canadian Hemp) should not be confused with Cannabis. Other than a similar name, (they are two different species) they share little else.

All references to Indica are made to Country of India not Amer-Indians.
---




Pictures courtesy Stanford University Medical Library.
Used with permission U.S. Pharmacopoeia Society.


---
WANT TO KNOW MORE:
Due to download/space limitations, it is all but impossible to display the hundreds of Cannabis Antique Pictures that the museum has accumulated. However, they are available on CD-ROM. Please contact the museum for more info.


---
---
---
---