U.S. PHARMACOPOEIA - 1916 (9th Ed)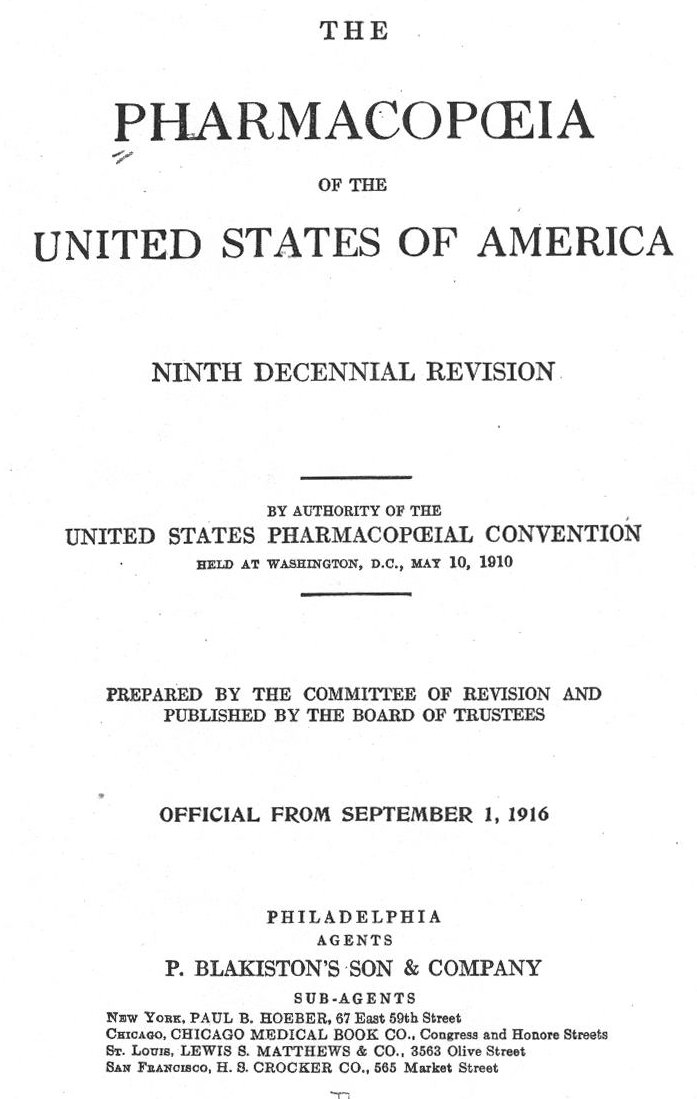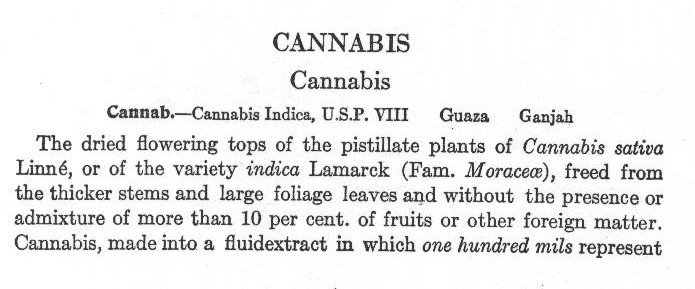 U.S.P. 1916 - From page 98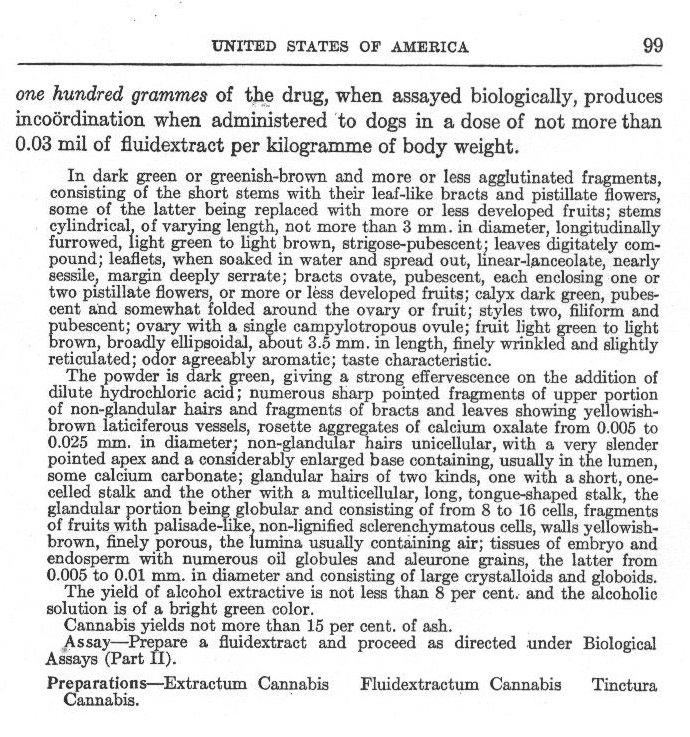 U.S.P. 1916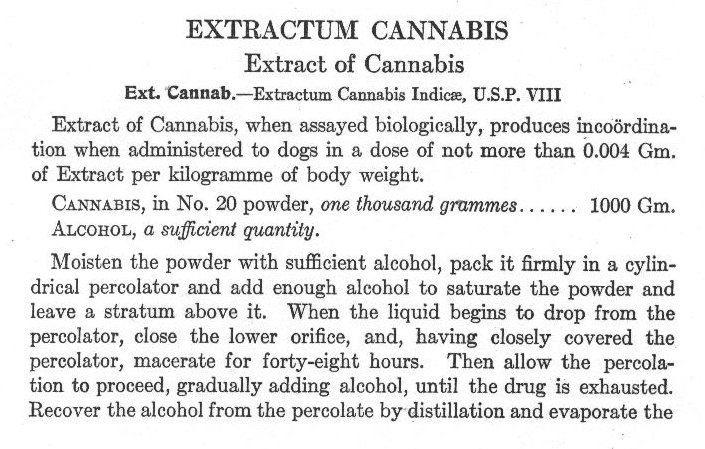 U.S.P. 1916 - From page 146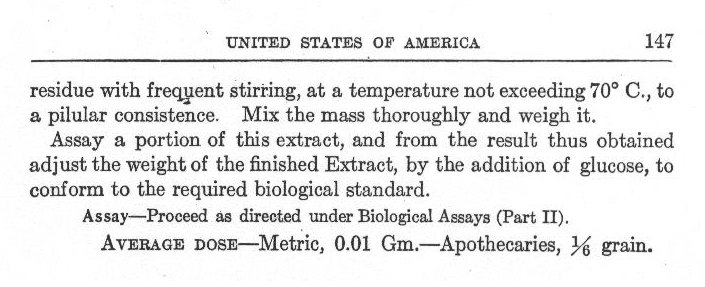 U.S.P. 1916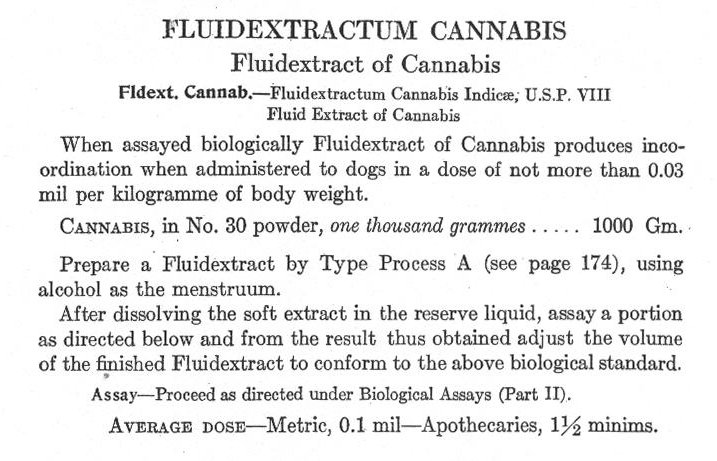 U.S.P. 1916 - From page 179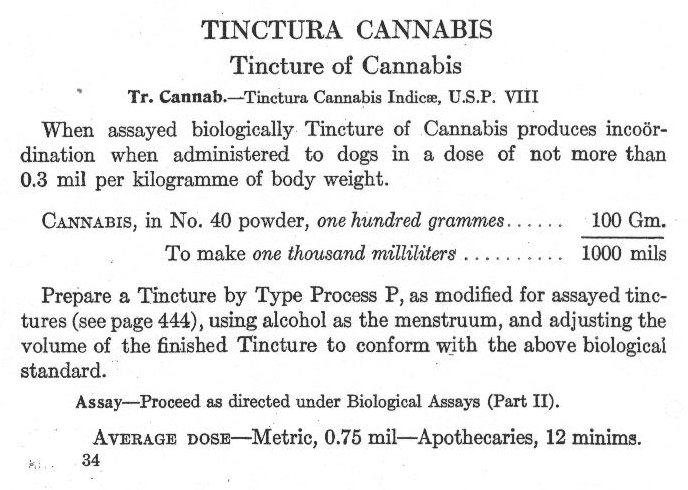 U.S.P. 1916 - From page 449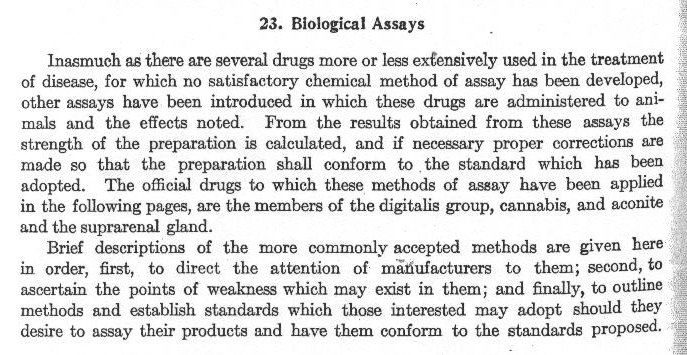 U.S.P. 1916 - From page 604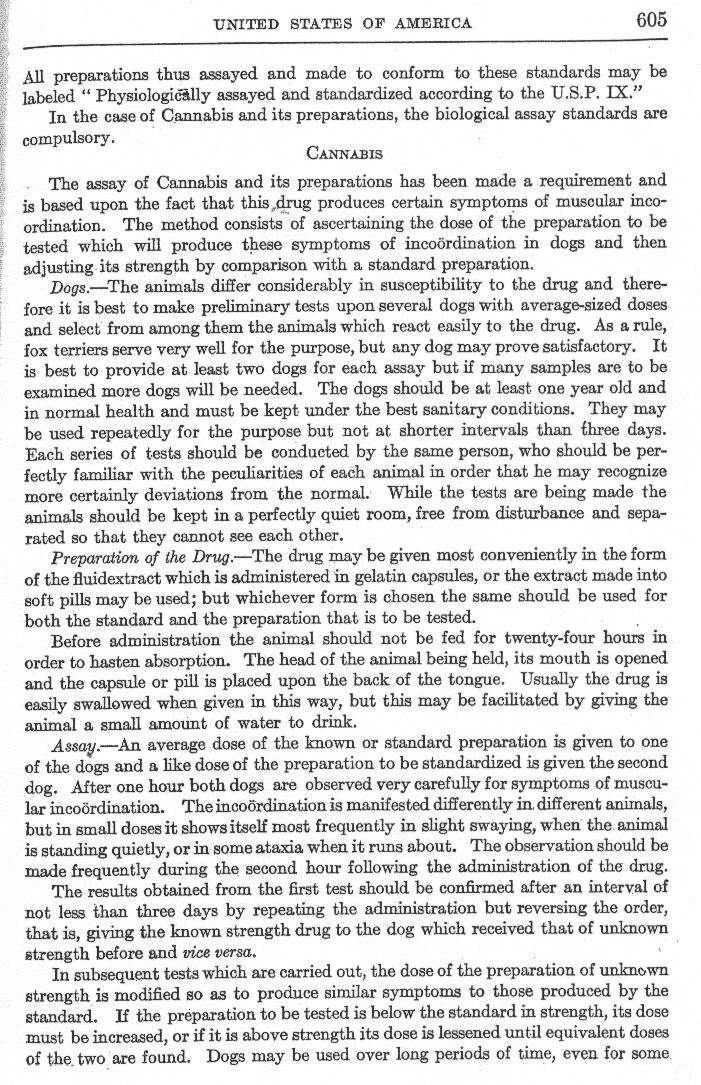 U.S.P. 1916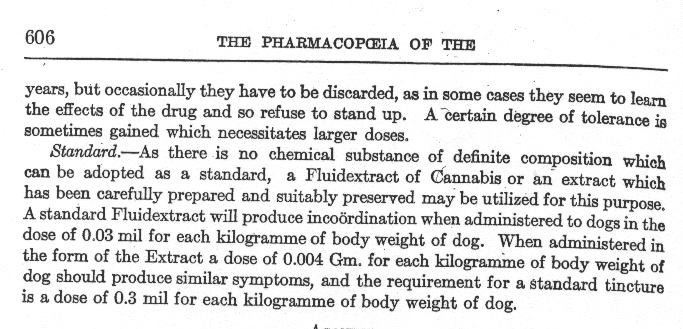 U.S.P. 1916



U.S. PHARMACOPOEIA - 1916 (9th Ed)
Selected Cannabis Related Sections:
The 9th edition of the USP, came out during an era (considered by many) to be the high point for medical Cannabis use. The era of persecution (which led to the anti-medical marihuana laws) had not yet begun and, technologically speaking, most of the manufacturing problems associated with botanical drugs had long ago been worked out. Note that standardization of the potency via psychological testing (on dogs) was now required by the U.S.P.
---




Pictures courtesy Stanford University Medical Library.
Used with permission U.S. Pharmacopoeia Society.


---

WANT TO KNOW MORE:
Due to download/space limitations, it is all but impossible to display the hundreds of Cannabis Antique Pictures that the museum has accumulated. However, they are available on CD-ROM. Please contact the museum for more info.


---
---
---
---