U.S. PHARMACOPOEIA - 1936 (11th Ed)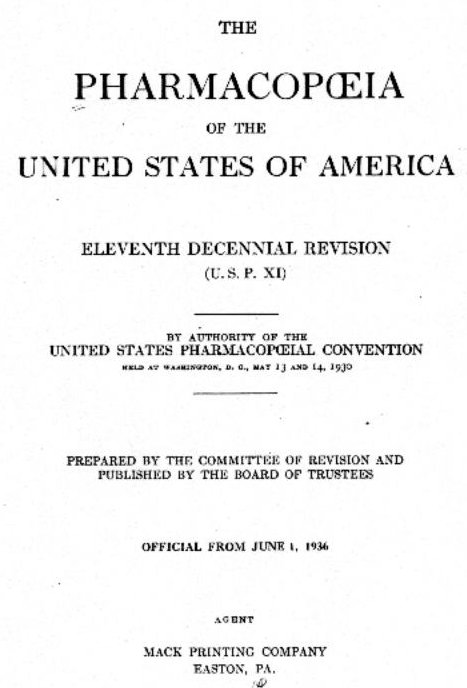 U.S.P. 1936 - From page lxviii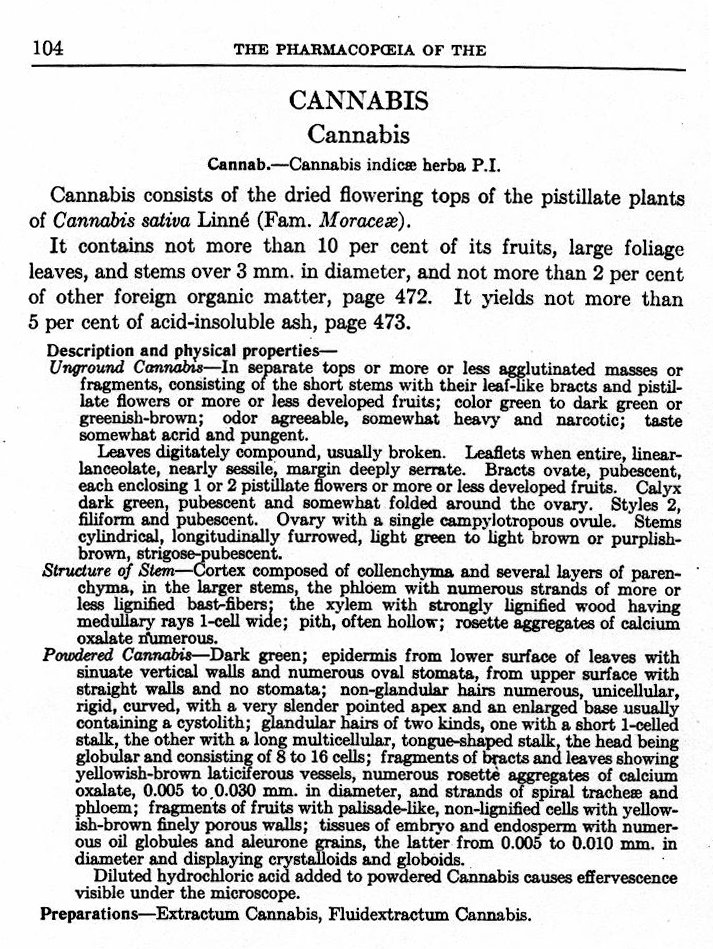 U.S.P. 1936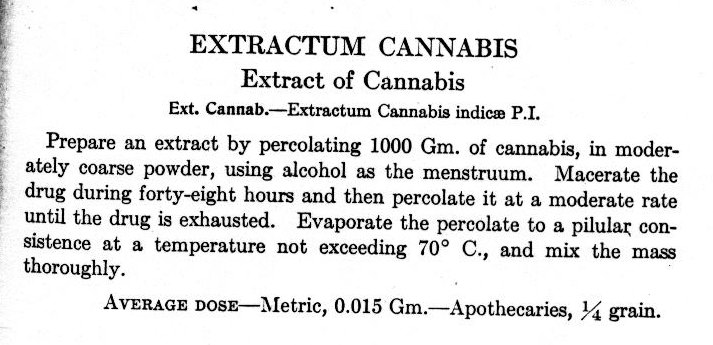 U.S.P. 1936 - From page 155

U.S.P. 1936 - From page 169



U.S. PHARMACOPOEIA - 1936 (11th Ed)
Selected Cannabis Related Sections:
Note that "Tincture of Cannabis" was officially removed from the U.S.P. (although it was than entered into the National Formulary). What many find surprising is that it is still entered in any form. At a time when stories abound about the evils of "The Weed of Madness," it must have taken a great deal of human courage to have made any mention of it in their 11th edition.
---




Pictures courtesy Stanford University Medical Library.
Used with permission U.S. Pharmacopoeia Society.


---

WANT TO KNOW MORE:
Due to download/space limitations, it is all but impossible to display the hundreds of Cannabis Antique Pictures that the museum has accumulated. However, they are available on CD-ROM. Please contact the museum for more info.


---
---
---
---