The Museums
FDA GRANDFATHER
Clause Petition

---
TINTURE CANNABIS PATENT

---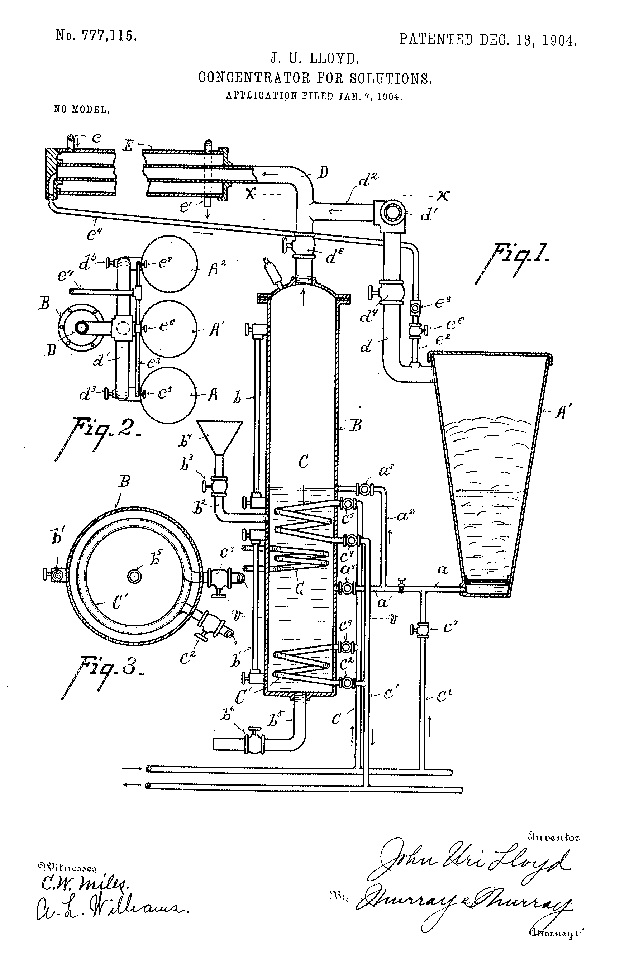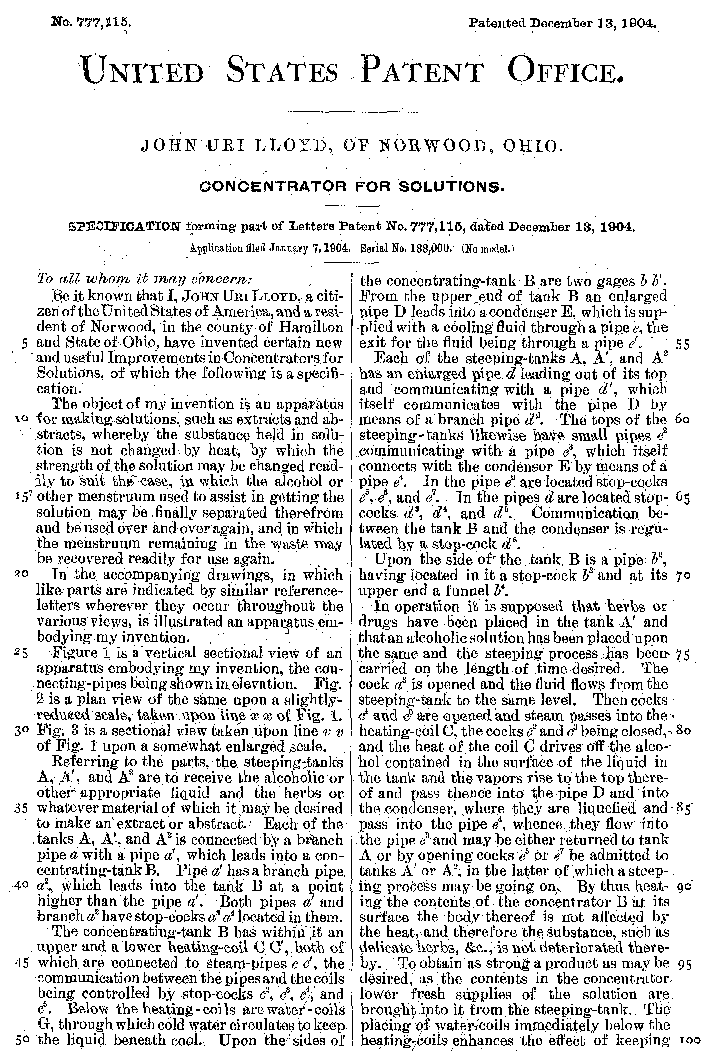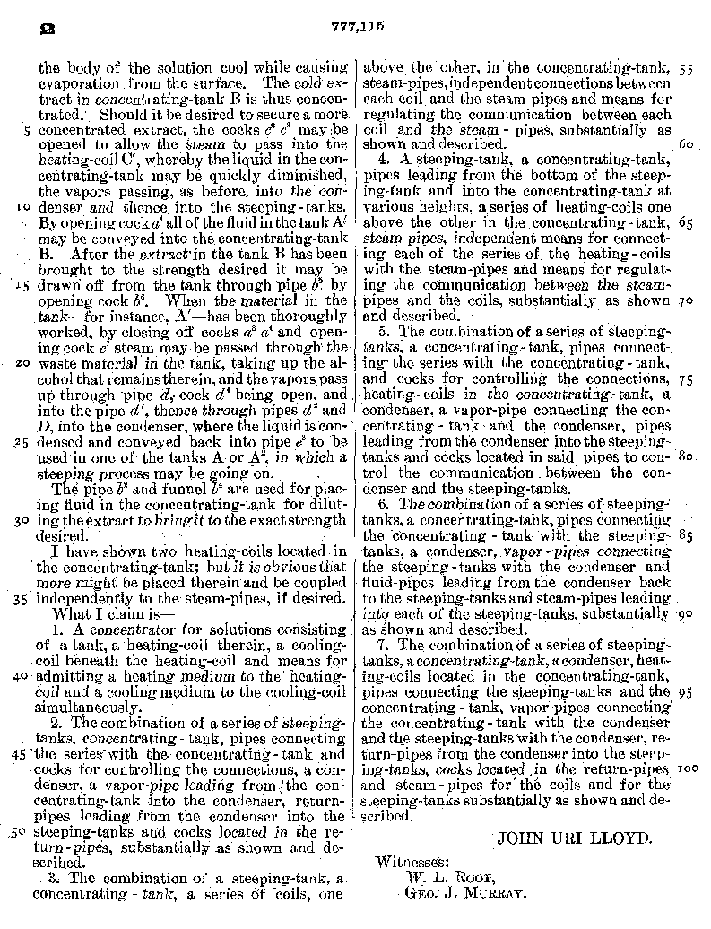 Patent No. 777,115 - Given Year 1904



Patent No. 777,115:
For the cold fire still process device[A] issued to John Uri Lloyd in 1904. Note that this process would be used throughout the given period [Jan 1, 1907 -thur- June 25, 1938] required for grandfathering.


---
How it Works - (In baby language):
The following is taken directly from the Sept. 1942 issue of Popular Science Magazine. Note that here they are using the herbal plant belladonna instead of Cannabis, but the process is the same for either plant matter.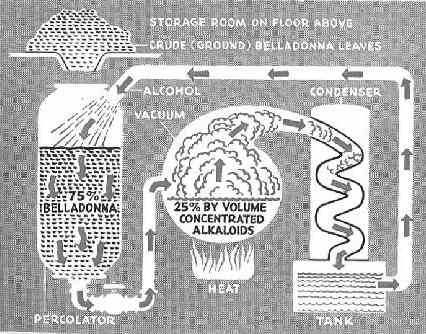 Popular Science Magazine Sept. 1942
"To extract a tincture of belladonna, the crude drug is poured down a chute into one of the huge copper kettles, or percolators, seen above. Alcohol is then poured in until the kettle is full. After the mixture has steeped 12 hours, the liquid is drawn off from the bottom of the percolator into a vacuum still. Concentrated alkaloids remain in the still and alcohol is reticulated through the percolator."

FOOTNOTES:
[A]- Actual patent can be viewed directly via the U.S. Patent Office website. http://patft.uspto.gov/ Click on [Patent Number Search] and then enter the given patent number.


---

WANT TO KNOW MORE:
=====================
Due to space / download time considerations, only selected materials are displayed. If you would like to obtain more information, feel free to contact the museum. All our material is available (at cost) on CD-Rom format.
CONTACT PAGE


---
---