Generic Cannabis Ad's III: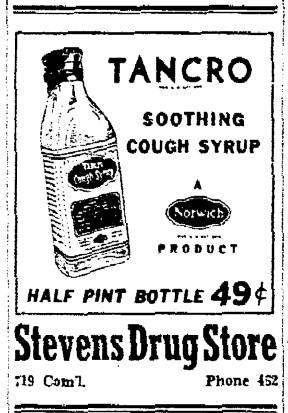 Paid Newspaper Ad - Atchison Daily Globe Oct 11, 1944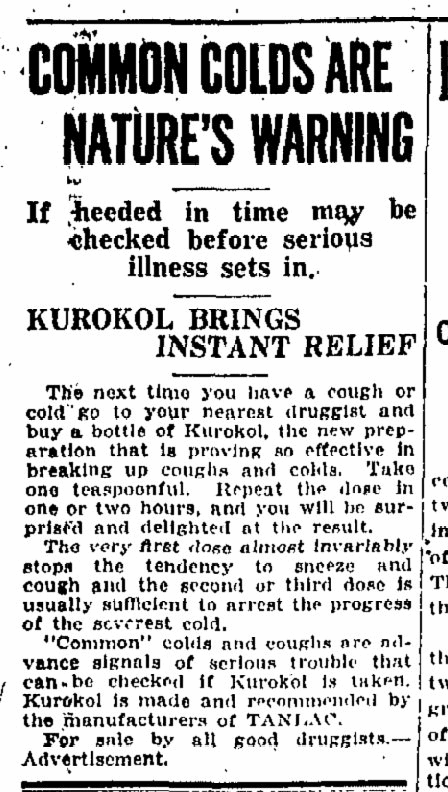 Paid Newspaper Ad Kurokol - Indianapolis Star Oct 12, 1924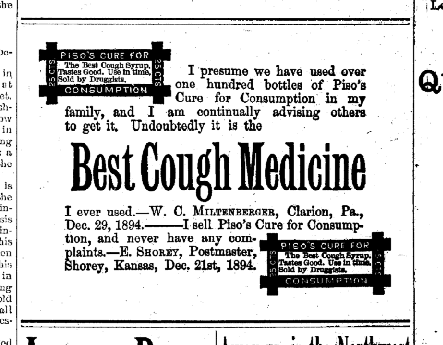 Paid Newspaper Ad - The Evening Democrate Mar 2, 1895


Paid Newspaper Ad - Hawaiian Gazette Sept 3, 1895


PROBLEMS WITH GENERIC AD'S:
For students of history, pre-1937 Cannabis ad's generally suffered from two very major flaws.

First, seldom was Cannabis itself the central point of the ad. Even in Botanical Ad's Cannabis (like just about any other botanical drug) was simply one among many others. A factor that now is causing no end of consternation for historians and antique collectors alike. For example, notice the Mulford or the Eli Lilly ad's: Would the average reader have even noticed the mention of Cannabis were it not for the arrow [that we added]?

Second, while the pure food and drug act of 1906 required the products label to state whether-or-not Cannabis was an ingredient, it did not require paid ad's for the product to also do the same. Thus some manufacturers such as Battle & Co. (Bromidia) always did, most (as can be seen from various ad's) did not. Take for example the Kurokol (pronounced Cure-ah-cold) Ad. What would happen if one did not already know that Kurokol contained Cannabis? Would it even have been noticed?



---

WANT TO KNOW MORE:
Due to space / download time considerations, only selected materials are displayed. If you would like to obtain more information, feel free to contact the museum. All our material is available (at cost) on CD-Rom format.

---
---
---
---