Generic Cannabis Ad's II: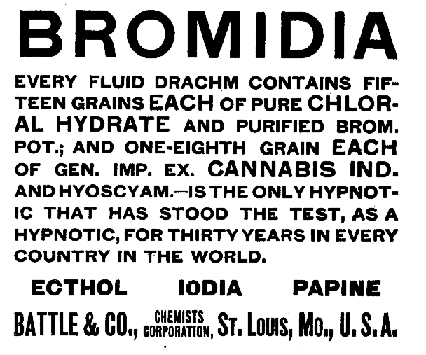 The American Journal of Medical Sciences Dec 1904 pg. 22

As seen -- Chicago Tribune Mar 17, 1895 pg 3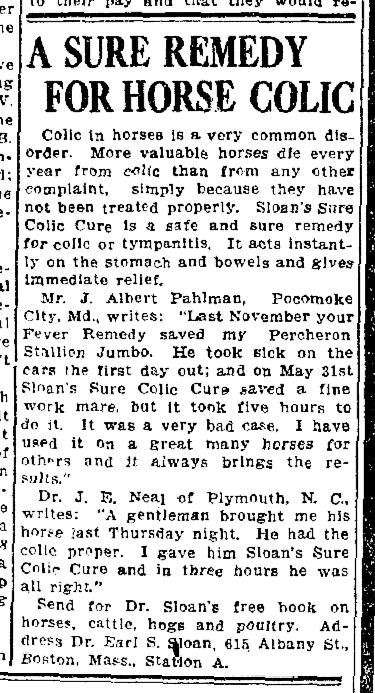 As seen in the [Newspaper] Daily Review May 16, 1909


GENERIC ADVERTISEMENTS:
Remembering that before 1937, with extremely few exceptions, Medical Cannabis products were quite legal and available in almost any corner drug story. It thus should come as no suppose that they were also quite openly advertised.
[FUN TRIVIA QUESTION: --Can you imagine what would happen if one were to advertise such merchandise today?]
However, to our knowledge, there are no active collectors for pre-1937 Cannabis medical ads. Perhaps it's the fact that medical ads in general are boring, or it could be a whole host of unknown reasons, but it appears that magazine advertisements for Cannabis medicines command no higher (but no lower) a price than any other medical ad from that era: And that's not much (between $8 to $20).

Their failure to sell for a premium (at least in the authors' opinion) seems to lay in the generality of the ads. (Note that this book has even been forced to place arrows on some of these ads just to indicate where Cannabis is mentioned). Also, in their total lack of creativity, which was true of all legitimate manufactures of their day. It seems that only Quack medicine ads, from that era, showed marketing expertise.

For those interested many old Cannabis ads can be found on the pages of many of the old pharmaceutical and medical magazines, back issues of which can still be obtained in most medical school libraries.



---

WANT TO KNOW MORE:
Due to space / download time considerations, only selected materials are displayed. If you would like to obtain more information, feel free to contact the museum. All our material is available (at cost) on CD-Rom format.

---
---
---
---