MEDICINE CASE 24 VIALS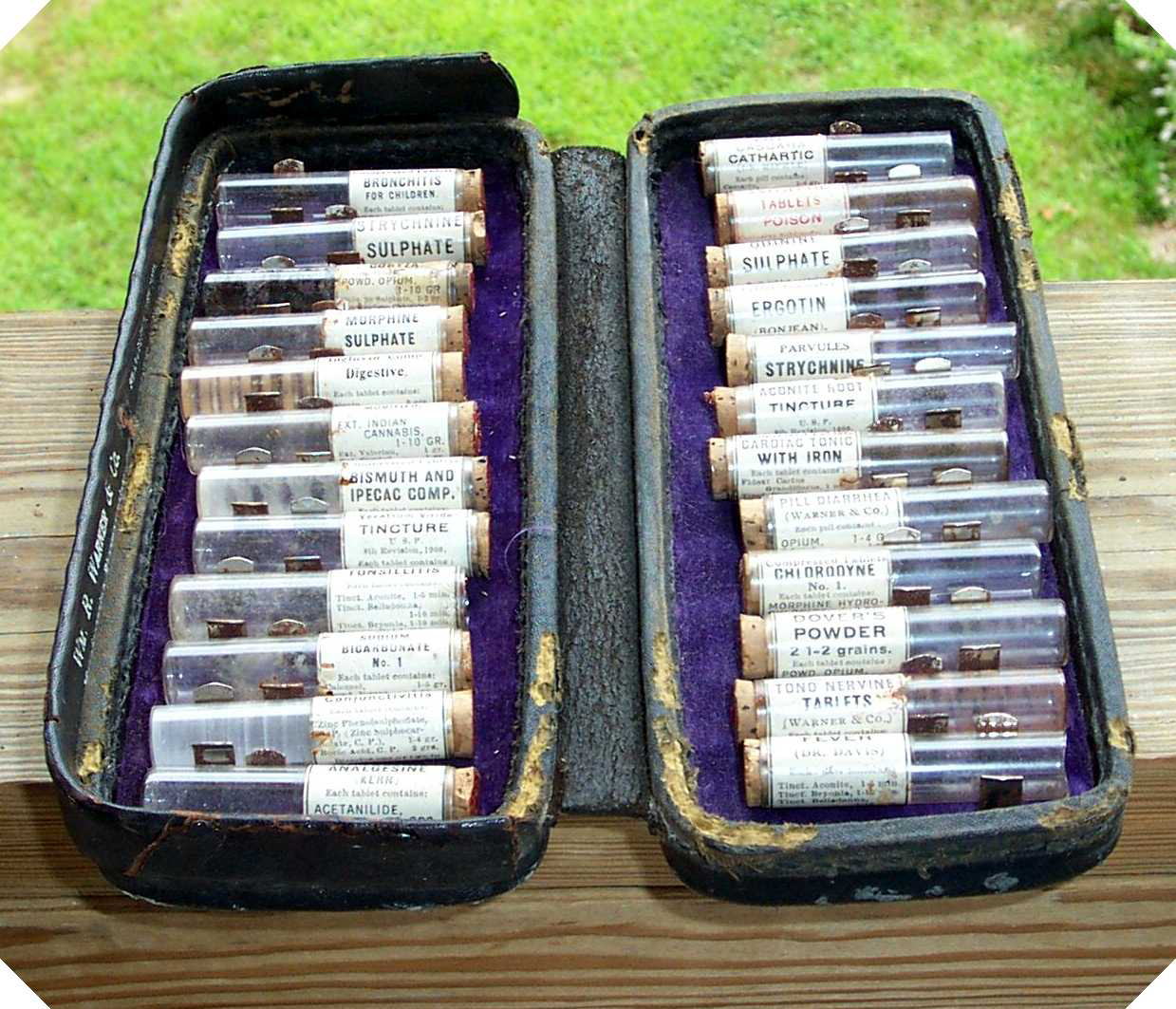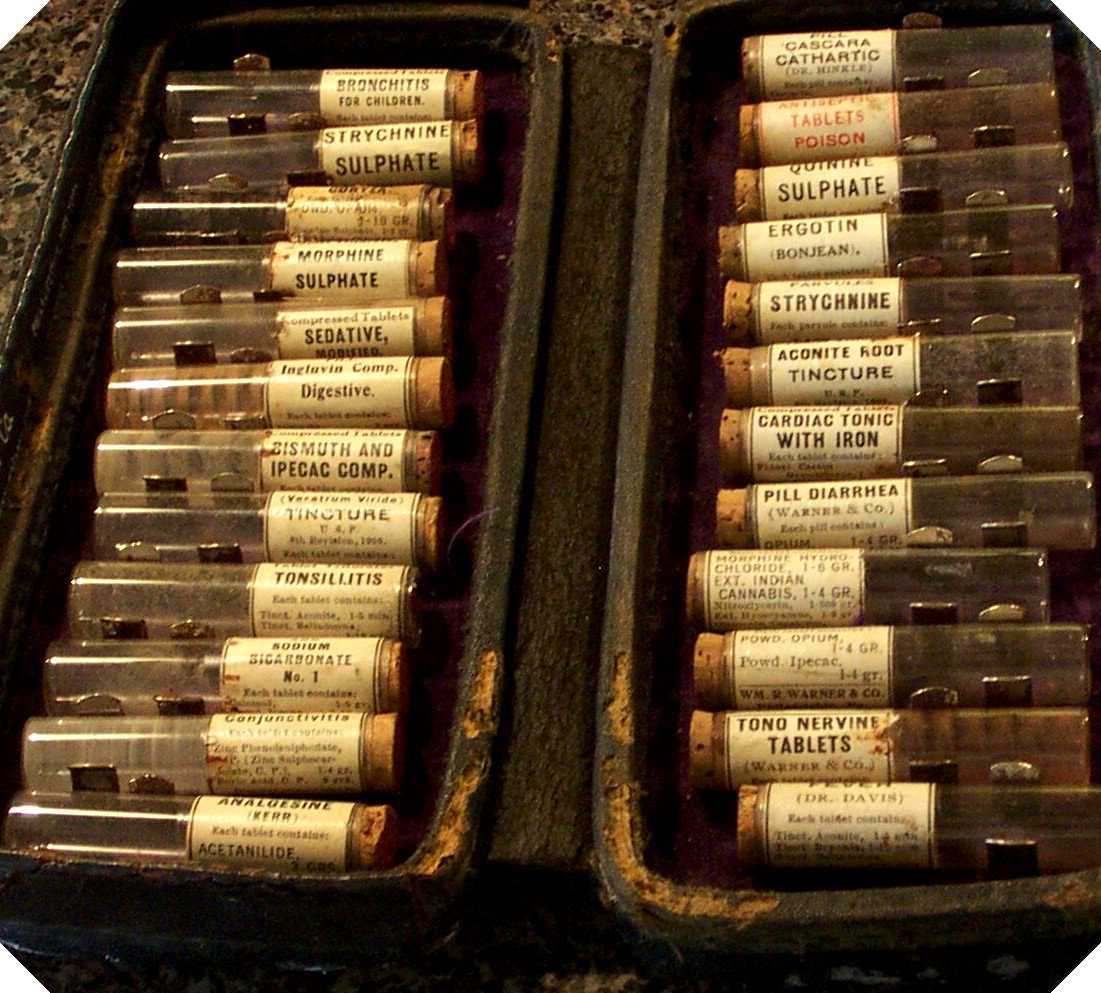 RARE MEDICINE CASE 24 VIALS COMPLETE:
The leather case is 8-1/4" long by 4" wide. The Medicine vials 2-1/8" long---cork not include in this measurement. Width of each medicine vial is 1/4."

I have here a medicine vial case. This medicine bag is complete. Inside (printed on the case) it states "WM R Warner & Co. Philadelphia, New York, Chicago & New Orleans Manufacturing Pharmaceutists." All medicine vials are intact with original labels and corks and with original red label attached to the cork which state "Warner & Co. Philada." All vials are empty. -- Note the different homeopathic herbs and narcotics that were contained in this case, (see Photos). Here are just a few:
"Goryza:"
Powdered opium 1-10 gr.
"Morphine Sulphate: "each tablet contains 1-6 grain.
"Sedative Modified:" each tablet contains, EXT. Indian Cannabis 1-10 gr.
"Chlorodyne No. 1" Each tablet contains: Morphine Hydrochloride. 1-6 gr.

This is a serious medicine case, there are a total of 24 vials. Leather Box is worn, Lined with purple velvet in Good condition. The leather strip with the snap attached for closing is missing. Two vials have minor condition problems. The "fever" vial has the bottom of the glass vial missing. Cork, label and all of the vial except the bottom are intact. "Tonsillitis" vial has the cork pushed into the bottle further than the rest. The vial is intact with no other problems. Inside the case it is hand sewn with a leather lace to bring the leather together, This would not show up in photos.


---
---

BACK TO
CHAPTER 24