THE ANTIQUE CANNABIS BOOK
Chapter 26 - (2nd Edition)
COMPOUND MEDICINES
Chapter 26
TABLETS CANNABIN COMPOUND:
---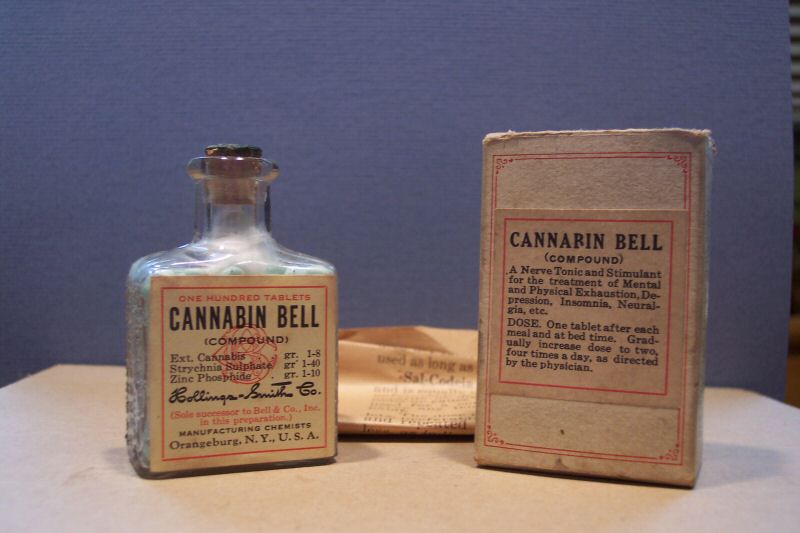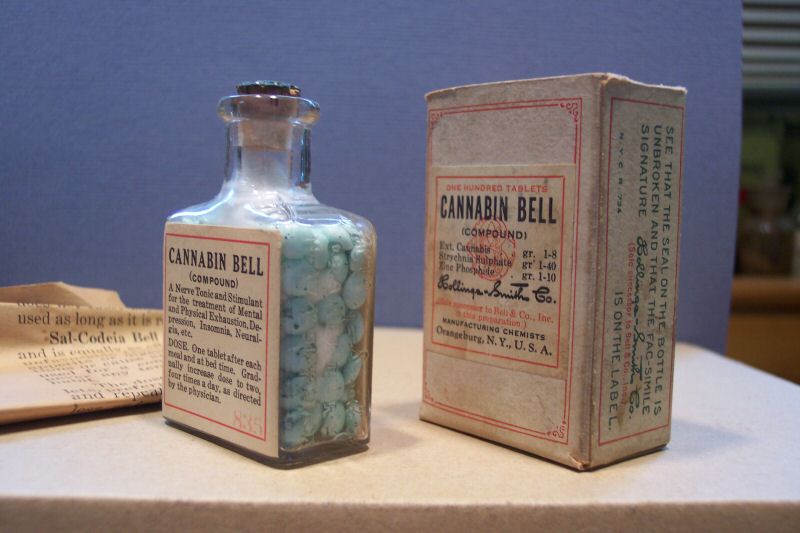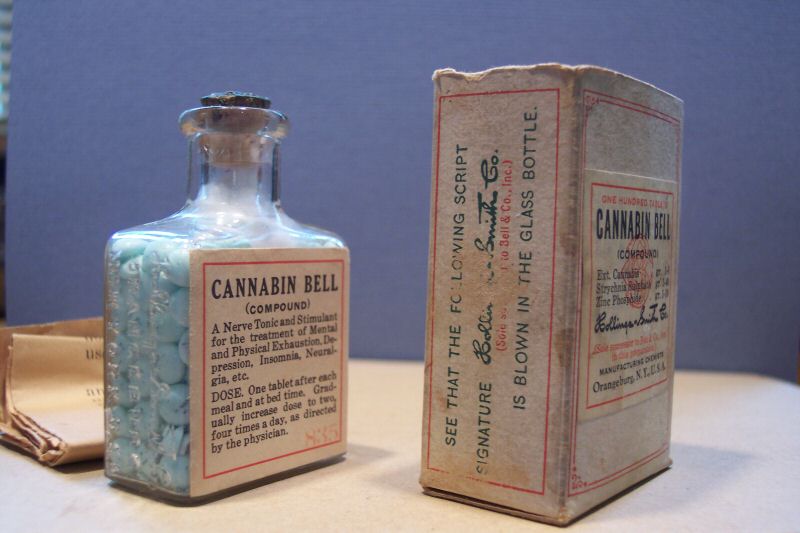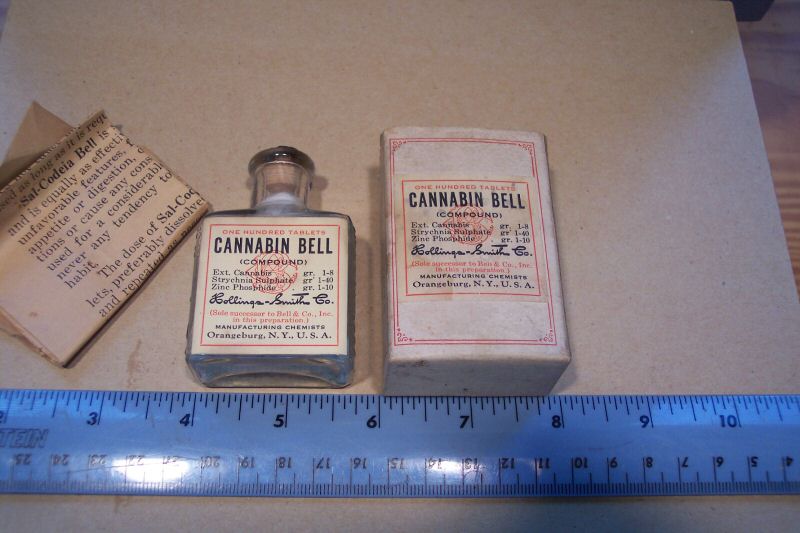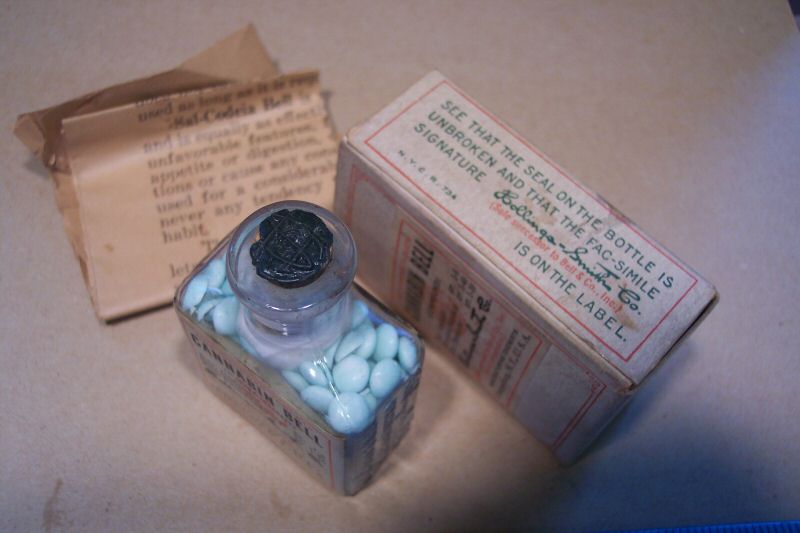 ---

TABLETS CANNABIN COMPOUND:;

LABEL READS: [Box] CANNABIN BELL (compound) A Nerve Tonic and Stimulant for the treatment of Mental and Physical Exhaustion, Depression, Insomnia, Neuralgin, etc.
DOSE. One tablet after each meal and at bed time. Gradually increase dose to two, four times a day, as directed by the physician.



---

WANT TO KNOW MORE:
=====================
Due to space / download time considerations, only selected materials are displayed. If you would like to obtain more information, feel free to contact the museum. All our material is available (at cost) on CD-Rom format.
CONTACT PAGE


---
---