THE ANTIQUE CANNABIS BOOK
Chapter 26 - (2nd Edition)
COMPOUND MEDICINES
Chapter 26
ERGOTIN-CANNABIS BOTTLE
---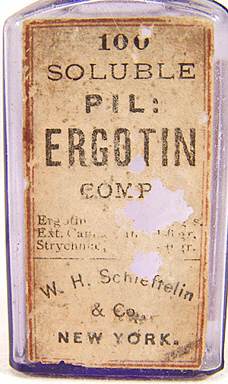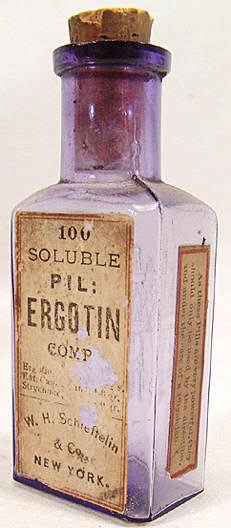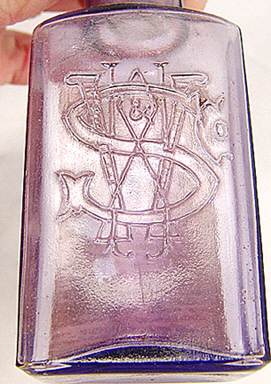 ERGOTIN-CANNABIS-STRYCHNINE BOTTLE "WHS & CO"
Besides ergotin, this compound contained extract of cannabis and strichnine, which are all difficult to read on the label as a portion is missing.

Embossing: Interlocking initial trademark (WHS & CO). Two original paper labels and original cork.
Color: Amethyst
Height: 3 3/4"
Method of Make: Hand blown in mold, tooled lip, chamfered corners
Period: 1880 -1920
Condition: Labels as seen in photo. There are two shallow chips off upper edge of lip, otherwise bottle is perfect.


---

WANT TO KNOW MORE:
=====================
Due to space / download time considerations, only selected materials are displayed. If you would like to obtain more information, feel free to contact the museum. All our material is available (at cost) on CD-Rom format.
CONTACT PAGE


---
---