THE ANTIQUE CANNABIS BOOK
Chapter 6 - (2nd Edition)
Cannabis Corn Remedies
Myaltoe Corn and Bunion Plaster: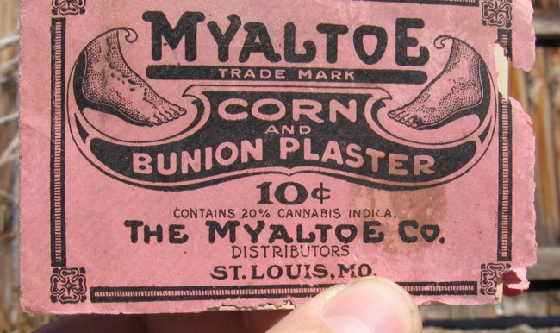 Myatoe - Front Label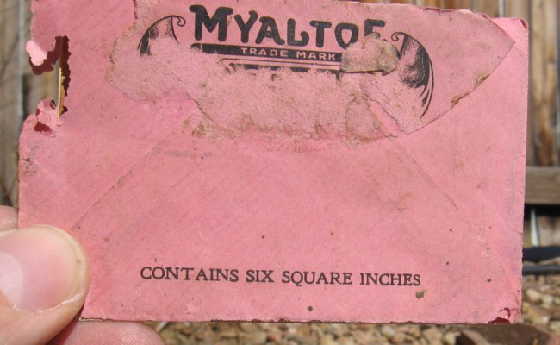 Myatoe - Back Label


Myaltoe Corn Plaster Envelope
Graphic early patent medicine envelope for Myaltoe Corn and Bunion Plaster distributed by the Myaltoe Co., St. Louis, Missouri. Pale pink colored envelope shows a nicely detailed image of a left and right foot and includes the original price of 10 cents. Under the price it states "Contains 20% Cannabis Indica". The envelope is in fair condition with three sides torn open, age toning and light staining, and a bit of missing paper. The original dried corn and bunion plaster is still inside. The envelope is 3.5" long and 2.25" tall.


---

WANT TO KNOW MORE:
=====================
Due to space / download time considerations, only selected materials are displayed. If you would like to obtain more information, feel free to contact the museum. All our material is available (at cost) on CD-Rom format.
CONTACT PAGE


---
---