THE ANTIQUE CANNABIS BOOK
Chapter 6 - (2nd Edition)
Cannabis Corn Remedies
WYANDOTTE CORN REMEDY: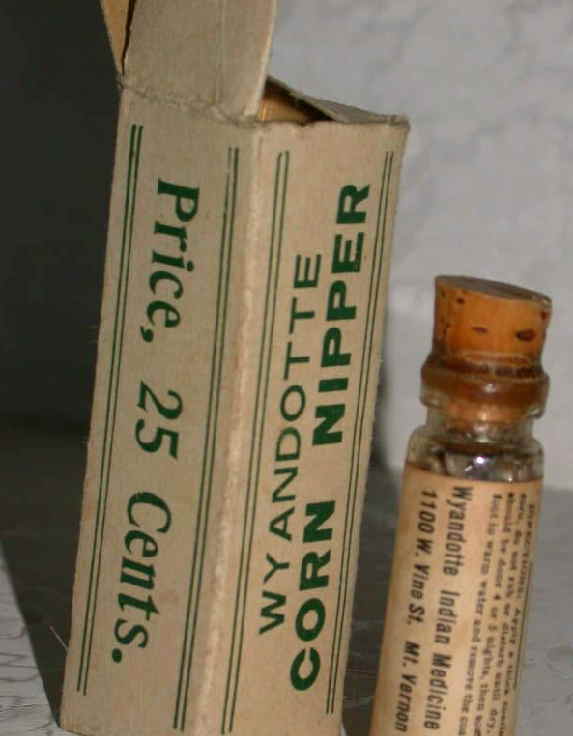 Wyandotte Corn Nipper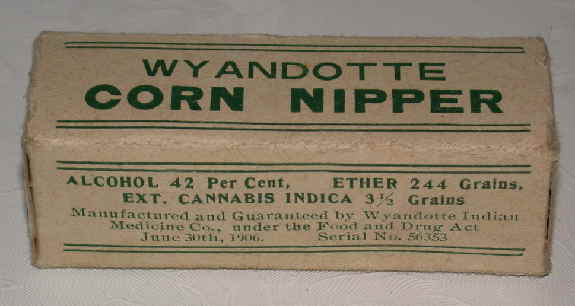 Wyandotte Corn Nipper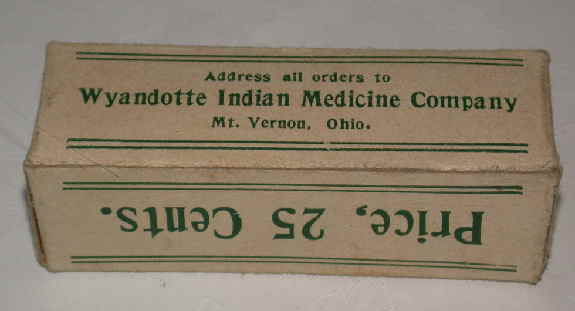 Wyandotte Corn Nipper



Wyandotte Indian Medicine
A one oz bottle of Wyandotte Indian Medicine Co., Corn Nipper medicine. Ingredients 31/2 grains extract Cannabis Indica, 42% Alcohol, and 244 grains of Ether. Label and box both proclaim manufactured under Food and Drug Act, June 30th, 1906. Both box and label are in excellent condition. I don't believe this bottle has ever been opened, however, there is a very nice repair to the cork. This is a fantastic piece of Americana, medical, pharmaceutical and elicit narcotic memorabilia. It should probably be in some kind of museum.


---

WANT TO KNOW MORE:
=====================
Due to space / download time considerations, only selected materials are displayed. If you would like to obtain more information, feel free to contact the museum. All our material is available (at cost) on CD-Rom format.
CONTACT PAGE


---
---