THE ANTIQUE CANNABIS BOOK
Chapter 3 - (2nd Edition)
CENSORED MEDICAL STUDIES




CENSORED
MEDICAL CANNABIS STUDIES, Et Al:


This section of the Antique Cannabis Book deals with Governmental Censorship as it relates to Medical Cannabis Studies. And is meant primarily for use by active newspaper reporters wishing to write articles on the subject. As such we've tried to keep things as 'Well Documented," yet also as short and concise as possible. Whenever opinions are given, they have been clearly marked as such.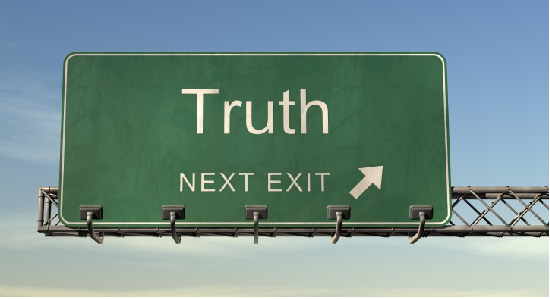 DEPARTMENT OF AGRICULTURE
In 1935 the Farmers Bulletin 663 - entitled "Drug Plants Under Cultivation", was censored (all references to Medical Cannabis being removed), at the direct request of Harry Anslinger, America's first Drug Czar. [MORE]




WORLD WAR II – SECRET DOCUMENTS (now declassified)
The use of Cannabis during World War II, as a truth serum during the Interrogation of Prisoners of War. [MORE]




MOTION PICTURE FILM CENSORSHIP
HARRY ANSLINGER The Bureau of Narcotics (aka the D.E.A.) and the CANADIAN CONNECTION [MORE]




THE EUREKA AXE MURDERER
The Eureka (Calif.) Axe Murderer - Harry Anslinger's Gore File Case and the great cover up . . . [MORE]




The NATIONAL CANCER INSTITUTE
Drug Police force N.C.I. (National Cancer Institute) to CENSOR Medical Cannabis Information . . . [MORE]




The RAND CORPORATION Study
Due to governmental intimidation the Rand Corp., pulled a study disproving the myth (created by the narcotics police) that Medical Cannabis dispensaries are a magnet for, if not the cause of crime . . . [MORE]




CENSORSHIP -- It happened in Washington DC
It simply couldn't happen here, NOT IN AMERICA ; --- BUT IT DID. By an Act of Congress, -- Our Federal Government passed a law that in effect, PROHIBITED the use of ALL governmental funds from being used to count the results of a freely held election conducted within the District of Colombia. Thus in effect, null and voiding the election results. This was ALL done over the issue of Medical Cannabis . . . [MORE]




THE DOCTORS -- The Conspiracy to Silence
Simply put, [The Drug Czar's Office] introduced a new rule preventing physicians from even discussing the use of marijuana with their patients, . . . [MORE]




The UNITED NATIONS
The UNITED NATIONS AND ITS WAR ON FREE SPEECH AND MEDICAL CANNABIS , . . . [MORE]




LANDLORDS UNDER FEAR
THE USE OF DRUG FORFEITURE ASSET LAWS (In the war against Medical Cannabis Patients) , . . . [MORE]




---
---
CENSORSHIP VIA INTIMIDATION:
Governmental censorship, by definition is coercive force ---But it does not always take on the form of specific laws, nor direct threats. Sometimes all it takes is a nod, a wink, an understanding that if you don't tow the line, an unpleasant future awaits you. In the case of a radio station, it's a future without an FCC license. In the case of the A.A.R.P., it's the loss of political influence. . . . . etc.

This section serves to document such cases --- however active newspaper reporters should be warned that due to the nature of governmental coercion (as opposed to direct threats), fewer smoking guns exist and as such more subjective opinions come into play. But still without question, with or without direct involvement, – As per the mentioned cases, governmental intimidation takes place.




RADIO STATION KOCI CENSORSHIP
A local radio station KOCI in Costa Mesa California is coerced into censoring a popular radio program "Cannabis Community" over fear of losing its FCC broadcast License. . . . [MORE]




THE U.C.L.A. HEAD AND NECK CANCER STUDY
This study conducted by a U.C.L.A. researcher was anything but censored, ---Instead it was Front Page News. It seems that the D.E.A. couldn't wait to tell the world that something negative . . . And the main stream news media took the bait . . . It's what happened afterwards that is of interest to us here. . . . [MORE]




1947 - EPILEPSY STUDY ; HARRY ANSLINGER'S CONCERN
Had Harry Anslinger (or anyone at the D.E.A.) known about the study BEFORE IT WAS PUBLISHED, it most assuredly would have been CENSORED . . . . . [MORE]

AARP The AARP Buckles Down and Tows the Line
The AARP (aka American Association of Retired Persons), (succumbing to external political pressure) censored an article dealing with senior citizens and the use of Medical Cannabis. . . . [MORE]




OUR BANKING SYSTEM UNDER THE INFLUENCE
. . . The Mendocino (Calif.) Marijuana museum had it's bank account closed due to pressure on the banks from the federal government. . . . . [MORE]


NOTE; To ease download times, some documents shown have been re-touched a bit. If originals are needed, feel free to ask. They can be sent to you via email attachments.


---

WANT TO KNOW MORE:
=====================
Due to space / download time considerations, only selected materials are displayed. If you would like to obtain more information, feel free to contact the museum. All our material is available (at cost) on CD-Rom format.
CONTACT PAGE
---
---