THE ANTIQUE CANNABIS BOOK
Chapter 14 - (2nd Edition)
VETERINARY REMEDIES
OLD DR SLOAN'S Brochure: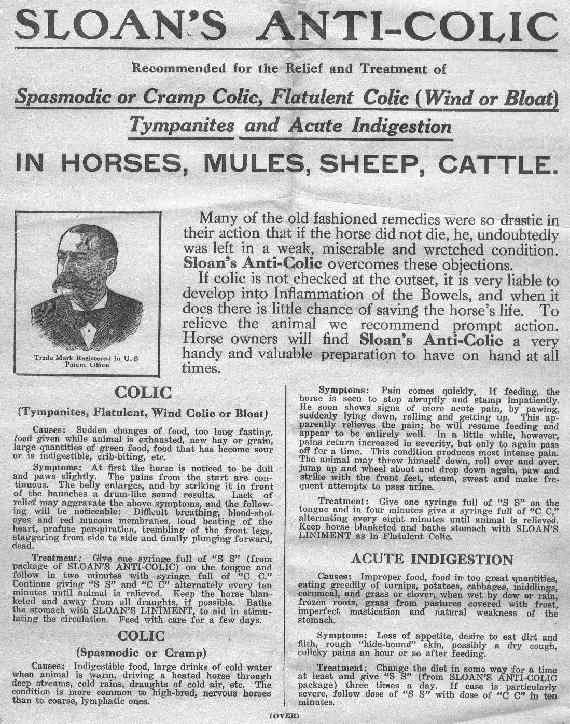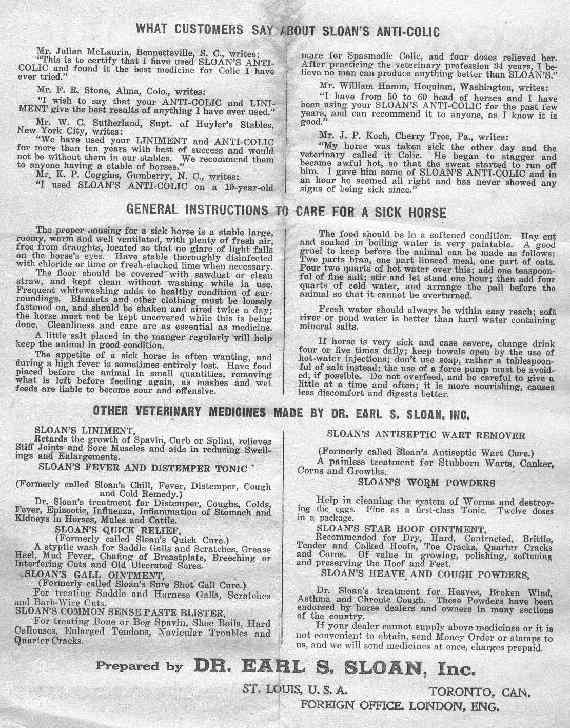 OLD DR SLOAN'S Veterinary Brochure
The kit contains two embossed brim bottles, booklets, testimonials, and even a glass syringe. The bottles are both embossed (Sloan's Colic Mixture), and have different labels. One reads: Alcohol 20%, Chloral Hydrate 18 1/3 grs., Cannabis Indica 36 2/3grs. The Sloan's anti-colic was formerly called Sloan's sure colic cure for horses and cattle #173303. The new name and carton were adopted 1914.




---

WANT TO KNOW MORE:
=====================
Due to space / download time considerations, only selected materials are displayed. If you would like to obtain more information, feel free to contact the museum. All our material is available (at cost) on CD-Rom format.
CONTACT PAGE


---
---