ANTIQUE CANNABIS BOOK
HISTORICAL
CANNABIS MEDICINES
The 3rd Edition of "The Antique Cannabis Book" -- Last Update; Jan 2014
---
MEDICAL HEMP SEED OIL
---
S.B. PENICK HEMP SEED PACKAGE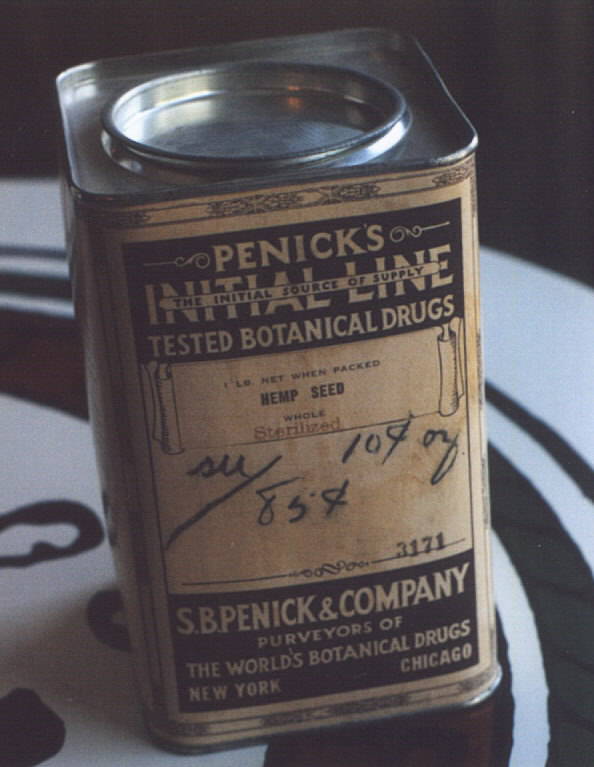 [ S.B. Penick & Co.]


S. B. PENICK HEMP SEED PACKAGE
S. B. Penick Medical Hemp seed container. Photos courtesy of the Old Prairie Town (Ward-Meade) historic site [Potwin Drug Store]. Note that the word "STERILIZED" has been stamped on the label. This would imply that this product was being sold AFTER the passage of the MTA (Marihuana Tax Act] of Oct 1937.

Also note that there are many out there (usually with nefarious reasons) who claim that Hemp seed/Hemp seed oil, has NO MEDICAL USES and that all those products were ONLY being sold for gardening purposes. --- In answer we will allow the back label (found on this package) to speak for itself. And keep in mind, if Hemp Seed/Hemp Seed Oil was NOT being used as medicine, then what were medical suppliers doing with it.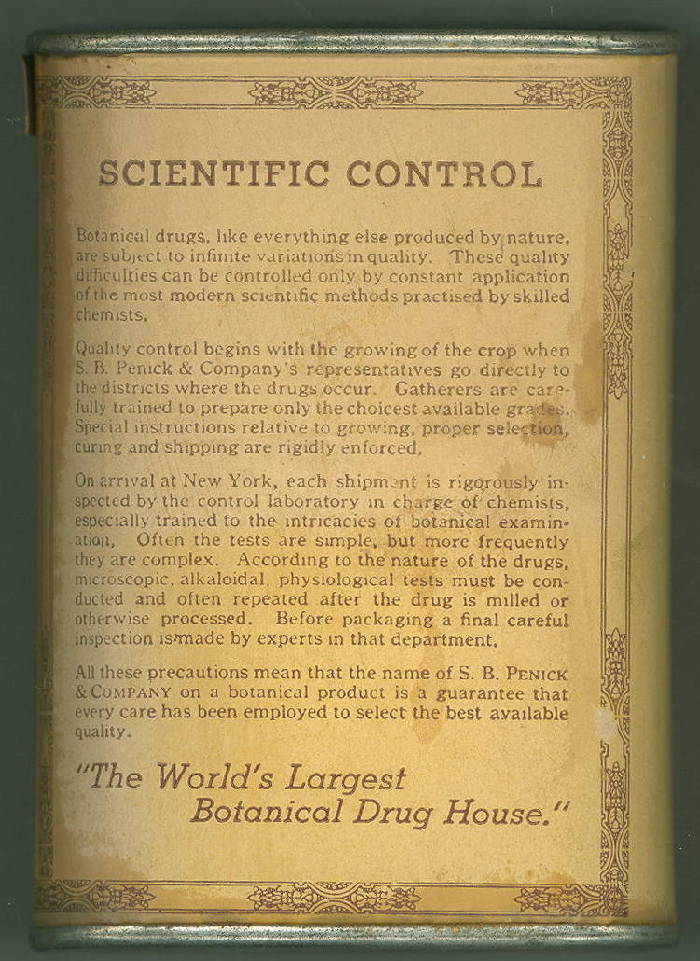 ---
WANT TO KNOW MORE:
=====================
Due to space / download time considerations, only selected materials are displayed.   If you would like to obtain more information, feel free to contact the museum.   All our material is available (at cost) on CD-Rom format.  
CONTACT PAGE


---
---
---