ANTIQUE CANNABIS BOOK
HISTORICAL
CANNABIS MEDICINES
The 3rd Edition of "The Antique Cannabis Book" -- Last Update; Dec 2013
---
CANNABIS AND FEMALE AILMENTS
---
UTERINE SEDATIVE TONIC - THE TILDEN COMPANY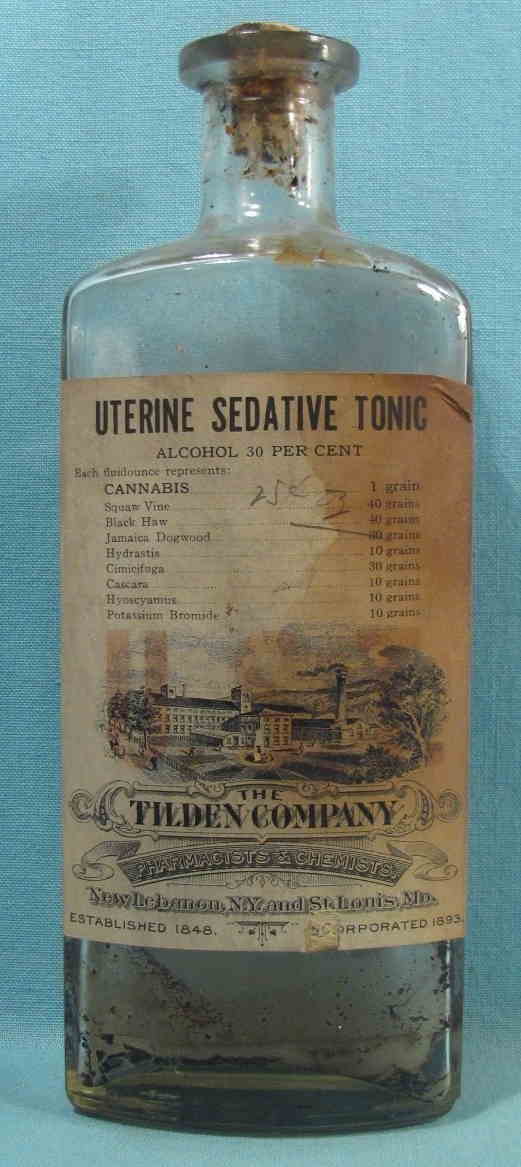 [UTERINE SEDATIVE TONIC ]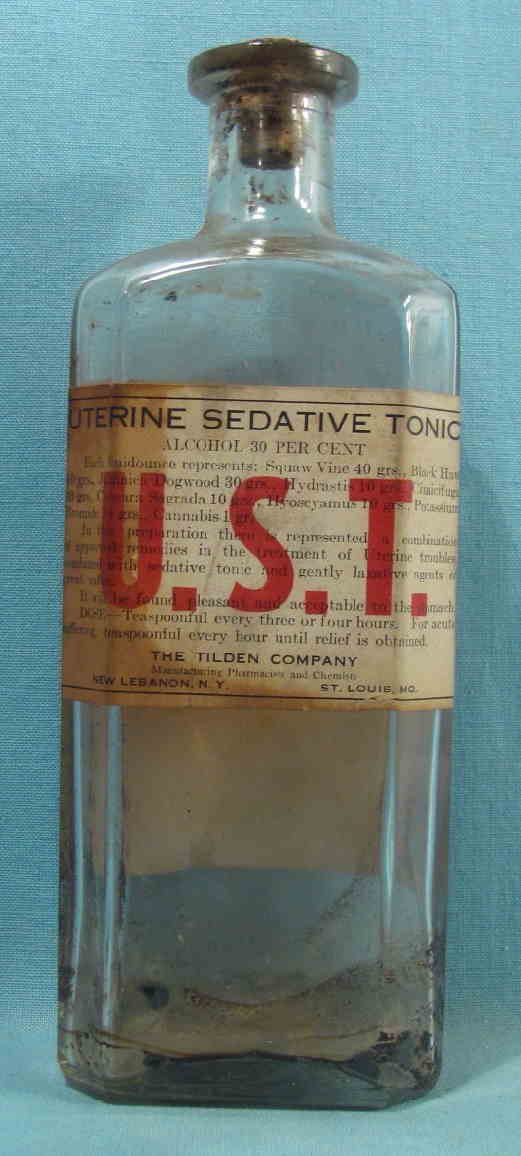 [UTERINE SEDATIVE TONIC- BACK SIDE OF LABEL]


Uterine Sedative Labeled Medicine Bottle
As per an internet auctioneers sales write up:
Up for auction is an empty labeled bottle for "Uterine Sedative Tonic - The Tilden Company - Pharmacists & Chemists - New Lebanon, N.Y. and St. Louis, Mo.". I believe the Shaker Sect had something to do with this company. The front label pictures a wonderful factory scene of the company, lists 'Cannabis' as the main ingredient, and is in decent condition with some label staining and a scuff on the bottom. The back label gives information about the formulation of the product and bears large red letters "U.S.T." - the first letters of each of the words in the name of this product. It is also in decent condition with some staining on one side. The bottle measures approx. 8 1/4" tall x 3" wide and is in excellent condition with some content residue.
---
WANT TO KNOW MORE:
=====================
Due to space / download time considerations, only selected materials are displayed.   If you would like to obtain more information, feel free to contact the museum.   All our material is available (at cost) on CD-Rom format.  
CONTACT PAGE


---
---
---