MEDICAL CANNABIS


A SHORT GRAPHICAL HISTORY
GREECE & ROME



---
DIOSCORIDES:
[The Greek Herbal]
---
---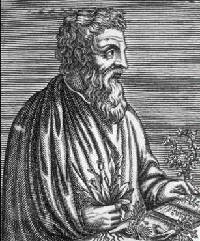 Pedacius Dioscorides - (40 - 90-AD):


Dioscorides, is most noted for his set of Botanical/Medical Books, "De Materia Medica," which clearly make references to the Medical Cannabis Plant.

Although of Greek origin, he served and travelled with Roman armies throughout the empire, collecting what medical knowledge he could, everywhere he went. In the "De Materia Medica" he documents almost the complete knowledge of Roman Medicine, listing almost 600 medical plants and minerals, as well as giving over 900 remedies various health problems. While much of what he wrote, was (how shall we say it) somewhat incorrect, still his works were still in medical use throughout Europe until the mid-16th Century. In later times, his texts (containing numerous illustrates) were translated into numerous languages, including Latin, Arabic, Italian, French, Spanish, English, German, Persian etc.

Dioscorides wrote in Book III of the "Materia Medica"
"Kannabis; is a plant of much use in this life for the twisting of very strong ropes, it has leaves like to the Ash, of a bad scent, long stalks, empty, a round seed, which being eaten of reduces sexual activity, but being juiced when it is green is good for the pains of the ears."
And while it seems that he was only familiar with the medical uses of its seeds, still the fact is that Dioscorides was one of the first Western writers to talk about the plants medical uses.


---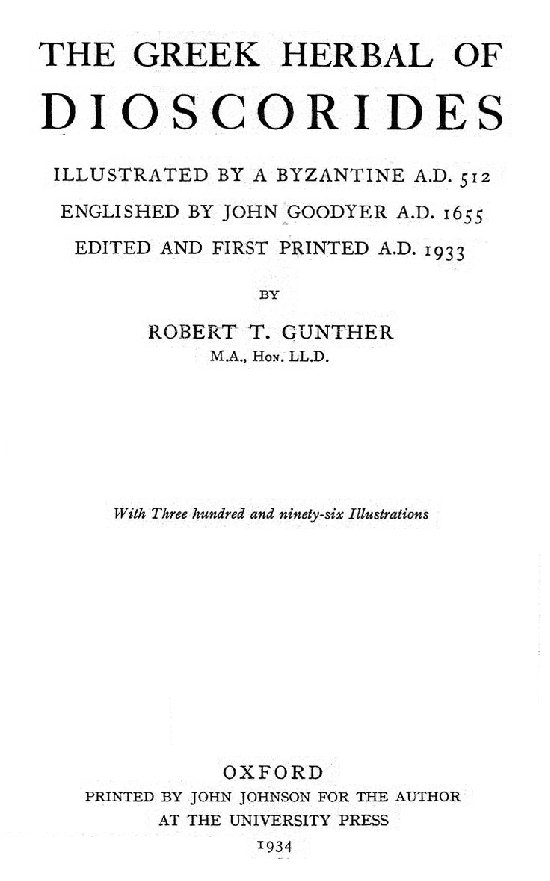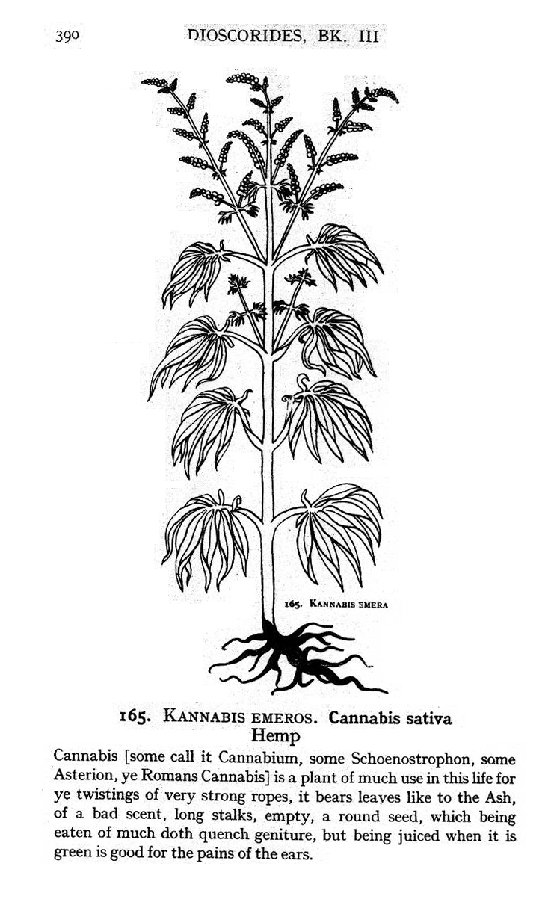 DIOSCORIDES Pg.390
---
What did Dioscorides Original Drawing Look Like?

Try as we might, this museum has not been able to actual obtain a copy of the original drawing. And thus once more we are reminded that before Gothenburg invented the printing press (1450), ALL books (or copies thereof) were in fact hand-transcribed. However, we do know that it would have been a pretty accurate sketch of the plant. We know that a copy of the Greek Herbal of Dioscorides from the 6th-century Byzantine Empire, contains a faithful representation of the Medical Cannabis plant.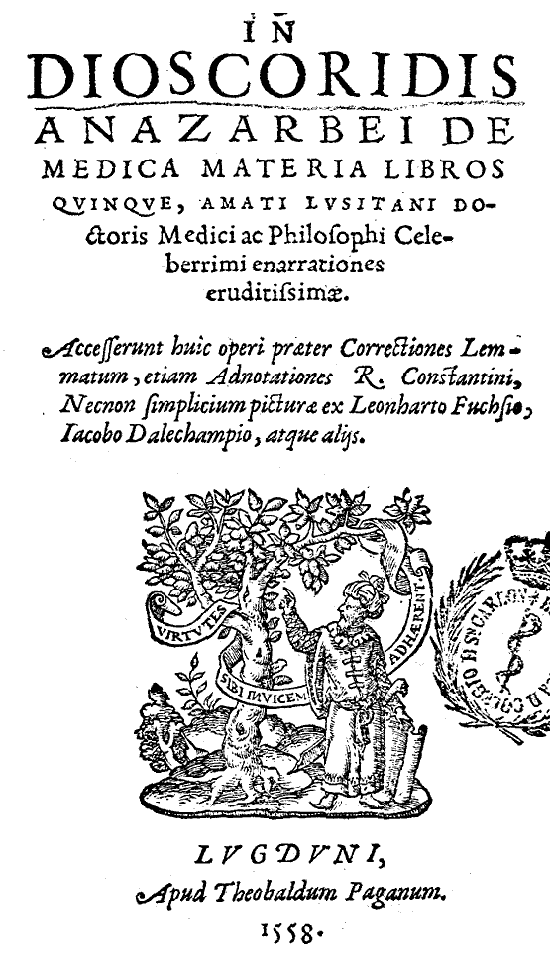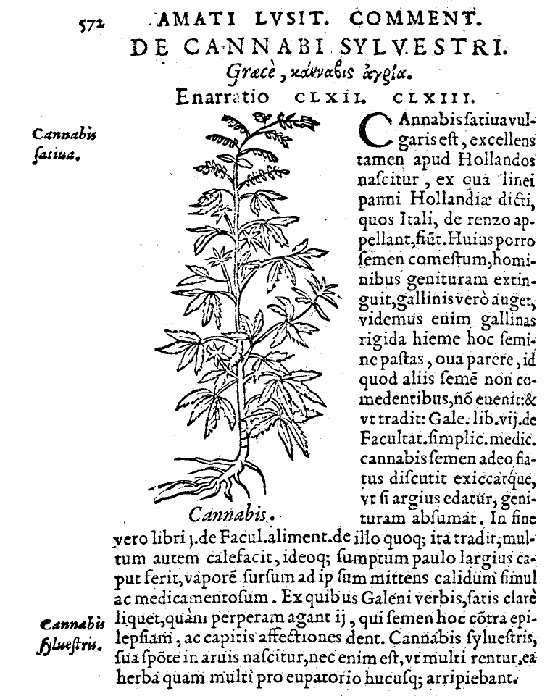 DIOSCORIDES "De Materia Medica"
---

WANT TO KNOW MORE:
=====================
Due to space / download time considerations, only selected materials are displayed. If you would like to obtain more information, feel free to contact the museum. All our material is available (at cost) on CD-Rom format.
CONTACT PAGE


---
---